Govt can't 'tie down' location of British ISIS fighters, admits minister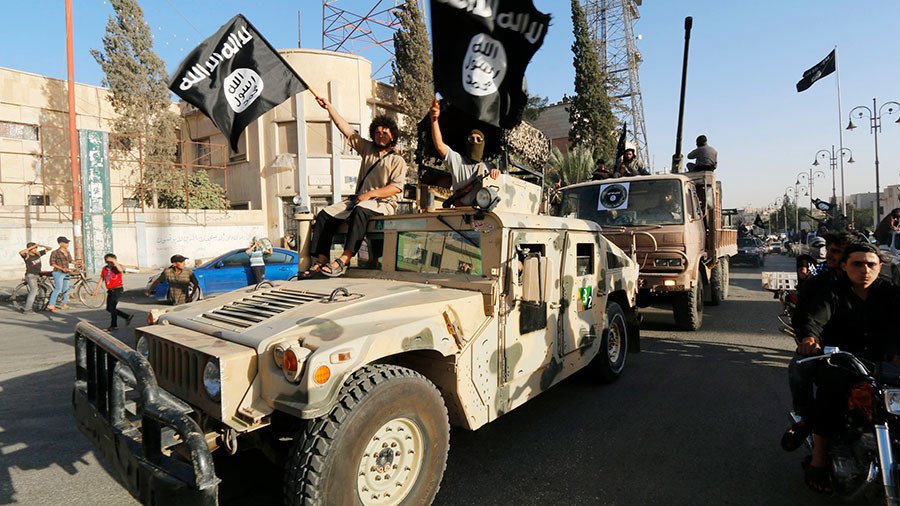 The government does not know precisely where hundreds of Britons who travelled to the Middle East to fight for jihadi groups are now, security minister Ben Wallace has admitted.
Some 850 people left the UK to travel to Iraq and Syria, while only half are thought to have returned. Speaking on BBC Radio 4's Today Programme, Wallace denied the authorities had "lost track" of the suspected terrorists, stating that many have been killed in fighting while others are returning to Turkey.
"What we do know is about half have come back to the United Kingdom of the original 850-odd that went out," he said. "About 15 percent to 20 percent we think have died out there either in military action [or by other means], and at the moment we are seeing in dribs and drabs some of them coming into Turkey.
"Maybe some of them [are] trying to get back to us here, but there's a significant number that at the moment it is hard to actually tie down exactly where they are."
Fighters were sent scrambling into the desert when the then IS-held cities of Raqqa in Syria and Mosul in northern Iraq were retaken late last year. At least 300 among them are believed to be British – leading to fears among Western intelligence agencies that many are making the journey back to Europe to launch terrorist attacks at home.
British fighters have been among some of the most high profile members of Islamic State (IS, formerly ISIS). Birmingham-native Junaid Hussain was involved in recruiting British radicals and plotting cyber-attacks, while London-raised Mohammed Emwazi – dubbed 'Jihadi John' by the British media – appeared in the group's execution videos. At one point both men were in the top three of the Pentagon's ISIS 'kill list', behind the group's leader Abu Bakr al-Baghdadi. They were killed in separate US drone strikes on Raqqa in 2015.
Despite the territorial defeat of the group, Defence Secretary Gavin Williamson has said the war against ISIS is "far from over" and more needs to be done to destroy the "evil" organization. He visited British troops training their Iraqi counterparts at Taji and in the capital Baghdad this week.
Williamson met Iraq's Defence Minister Erfan al-Hiyali, and announced Britain would fund a £10 million counter-terrorism package in Iraq. In a press conference in Baghdad, Williamson said the fight "now enters a new phase," adding that a new focus will be winning the "war online, preventing [IS] propaganda from recruiting yet more fanatical fighters."
The new defence secretary caused controversy shortly after he was appointed in reference to British ISIS recruits, vowing that those intent on bringing "destruction, death and bloodshed" onto UK streets were being "hunted down" and that their threat would be "eliminated."
"Quite simply, my view is a dead terrorist can't cause any harm to Britain," he said. "I do not believe that any terrorist, whether they come from this country or any other, should ever be allowed back into this country. We should do everything we can do to destroy and eliminate that threat."
You can share this story on social media: