'Treating returning ISIS fighters as prisoners will make them go underground'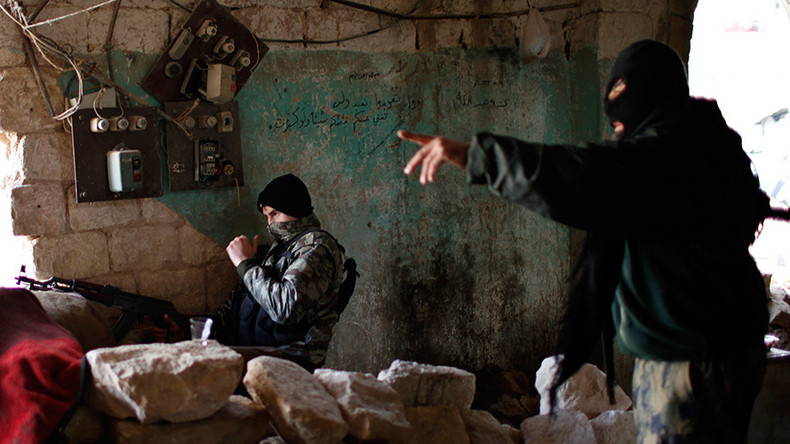 There has to be a reintegration program for returning ISIS fighters because if they are treated as terrorists, the chance of identifying and deprogramming them falls dramatically, says Joshua Landis, Center for Middle East Studies, University of Oklahoma.
While ISIS continues to lose ground in Syria and Iraq, fears are growing in countries like the UK, that hundreds of its fighters may be heading home. A new report estimates more than 400 British Jihadis could already be back in Britain.
However, it's feared the number could be even higher, with others slipping through the net of the security forces. Many politicians say large numbers of ISIS fighters pose a substantial security risk. Moreover, International Development Minister Rory Stewart suggested responding to the problem by killing most of the returnees.
RT: How much of a risk do returning ISIS fighters pose to their countries?
Joshua Landis: That is the big question. As you heard Rory Stewart says, many of these fighters are very dedicated, and they have been fighting on the frontlines; they want revenge, and they've come home. Others are going to be disillusioned. They realize that things were not what they presumed, what they would be in Islamic State. So that is going to be very difficult for intelligence agencies to disambiguate between those who can reintegrate into society and those who cannot.
RT: Are these people a lost cause, or could a rehabilitation program be set for them?
JL: I think they can, especially because there are large numbers of women and children and many young people, who went over quite naively. There are, of course, a lot of rather hard-bitten fighters. We've seen the danger that they pose to our societies. That is going to be the big worry for intelligence agencies.
RT: Are there the right security measures in place to protect the population?
JL: Trying to locate who those people are is very difficult. We don't have a really good sense of which fighters got in. Turkey says they have a list of about 54,000 people who have come to Turkey and seem to have wanted to go to ISIS territory. Each country has a breakdown of those people. But we don't know who's been killed on the battlefield, who is coming home. That is going to require a lot of intelligence sharing. We have gotten the names of about 20,000 fighters from computers that have been captured on the battlefield. Those names are being integrated, every country is trying to sort them out and locate who they are, and there is a lot of intelligence sharing between intelligence agencies. But of course there are going to be big cracks, where people fall through – we don't know if they have been killed; we don't know who they were in the first place. So this is a big intelligence problem.
RT: We have hundreds of ISIS fighters coming back to the UK who would like to try and carry on a normal life. Could the government launch some sort of amnesty program for those people, do you think?
JL: I think so. I think it would be necessary. Otherwise, these people going to prison become a Guantanamo situation for most governments. How do you really accuse them? We don't know what crimes they've carried out, and of course, the crime of going to ISIS will be the first one they will be accused of. But how long can you lock people up? These are the problems that are going in a way on the judicial systems in every country. Clearly for many of these young fighters, who may be disillusioned, there is no point in locking them up forever.
RT: If you were the prime minister in the UK, what kind of a platform would you present for jihadists that are coming back to the UK? What kind of message would you send put to them?
JL: I guess that one would have to want them to declare themselves. You don't want them to go underground. If you treat them all as prisoners, as terrorists, they are going to try to get different identities; they are going to go underground. The chance of identifying them and in a sense deprogramming them falls dramatically. So there has to be a program for re-education, reintegration that has a chance of amnesty for these people, if they come home, declare themselves and are willing to go through a controlled program of re-education.
You can share this story on social media: