Outcry as 'progressive eugenics' supporter Toby Young joins education watchdog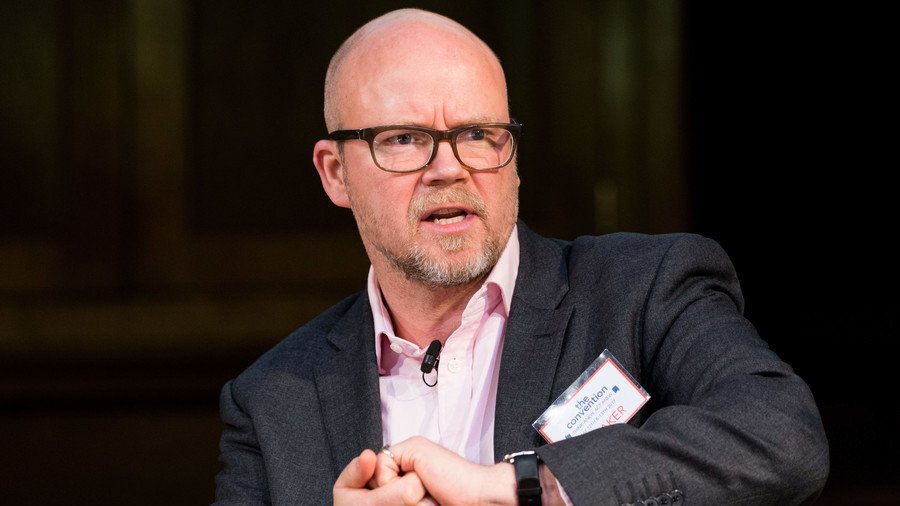 Labour MPs have demanded Theresa May rescind her appointment of right-wing journalist Toby Young to the board of new education watchdog the Office for Students.Young's critics have branded him a "misogynist" & "homophobe."
The opposition party has called on the Tory leader to fire Young after it emerged on Tuesday he was being made an executive of the OfS , which will start work in April and be responsible for overseeing the pay of university vice chancellors and ensuring 'free speech' on campus.
The move sparked a fierce backlash, as the Spectator magazine journalist has previously made disparaging remarks about students and teachers.
A video posted online at the turn of the year featuring Young saying teaching is not that "tough" of a profession went viral, after being posted by the blog 'Teacher Toolkit.'
In an essay section headed 'Progressive Eugenics,' the writer suggested low-income people should be given the chance to choose which embryos should develop based on their intelligence, which raised a few eyebrows.
Young said genetically-engineered intelligence could help tackle the problem of "flat-lining intergenerational social mobility, and serve as a counterweight to the tendency for the meritocratic elite to become a hereditary elite."
The rap sheet against him has grown further since the appointment was announced, as degrading comments he made about women and members of the LGBTQ+ community came to surface.
Commenting on a session of Prime Minister's Questions between former PM David Cameron and Ed Miliband in 2011, he said the woman sitting behind the former Labour leader had "quite a cleavage."
A year later he tweeted: "Serious cleavage behind Ed Miliband's head. Anyone know who it belongs to?"
He also stirred uproar after commenting on a picture of him next to a woman saying he had his "d**k up her a**e."
Labour said his comments are proof he has an attitude towards women unsuitable for a government role.
The journalist, who contributed to the foundation of four free schools, also wrote in the Spectator that he had dressed as a woman in a bid to seduce lesbians, and that gay men he had met were "hard-core dykes."
He also described gay singer George Michael as "queer as a coot" in a 2010 tweet.
But the columnist has defended himself saying: "I'm neither misogynistic nor homophobic."
"I'm a strong supporter of both women's rights and LGBT rights," Young told the Independent.
Another instance that won him headlines was back in 2009 when he commented on the appearance of Claudia Winkleman while watching Comic Relief. "What happened to Winkleman's breasts? Put on some weight, girlie," Young tweeted.
He was attacked again that year as he tweeted that Danny Boyle's wife has got "huge knockers." But people hastened to point out that the woman in question wasn't actually his wife, but his daughter – a minor at the time.
Foreign Secretary Boris Johnson, did however, come to Young's defense, claiming he is the "ideal man for the job."
"Ridiculous outcry over Toby Young. He will bring independence, rigour and caustic wit," Johnson tweeted.
But was he perhaps more concerned about safeguarding the position of his brother, the universities minister Jo Johnson, who was directly responsible for Young's appointment?
You can share this story on social media: