London Zoo's lions so inbred 2 out of 3 cubs dying – report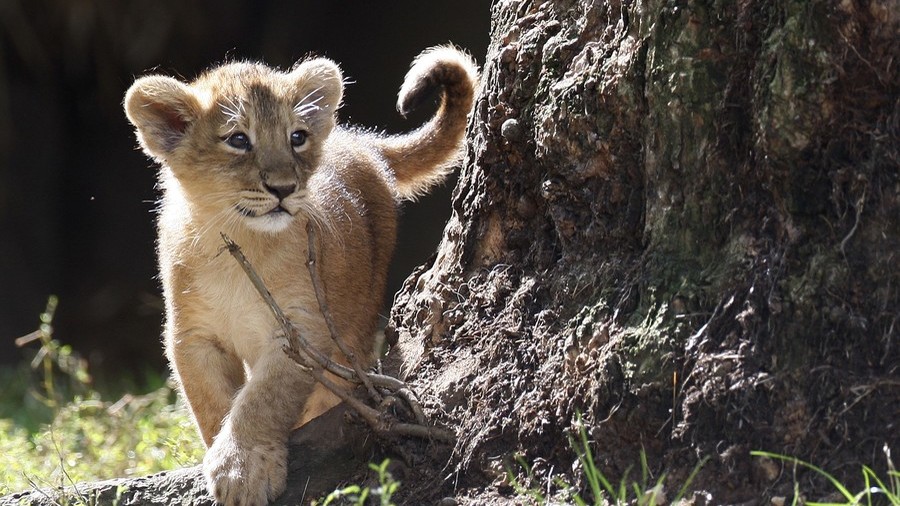 London Zoo's lion family is so inbred that two-thirds of cubs are dying, a new report has found. All members of the pride are descended from nine "founders," of which six have the same grandparents.
The "founders" were brought to Europe from India in the 1990s as part of the European Endangered Species Program. The idea was to have a pool of pure Asiatic lions that could be introduced to India if the species became locally extinct.
London Zoo received two pairs, Zürich Zoologischer Garten took one pair, and Helsinki Zoo received one male and two females.
Researchers have concluded that a lack of diversity in the gene pool is causing high levels of stillbirths and infant mortality, risking the species' existence in Europe. An "extremely high degree of genetic similarity" is also "detrimental" to their health, the researchers say.
The report in the journal of Mammalian Biology found 39 of 57 lion cubs born between 2007 and 2009 had died within four months of birth. As many as 35 of the cubs died within 20 days, three died within two months and one was put down at four months old.
The authors also found over 50 percent of the total historical captive population died within 30 days of birth.
Dr Paul O'Donoghue, one of its authors, said the high number of deaths called into question the zoo's lion conservation program. The geneticist at the University of Chester said, according to the Daily Mail: "Sixty percent of lion cubs [are dying]. There are situations where they've bred the grandfathers with the granddaughters. This shows that the concept that zoos are conservation tools is completely false. This research blows that idea apart."
The lions are so closely related, the report said, that further matings are not advisable. It suggested that new lions from India need to be added to the breeding program to ensure the "long term viability of the offspring."
Malcolm Fitzpatrick, curator of mammals for ZSL (Zoological Society of London) told the Daily Mail: "We welcome this study and the advancements in science that will assist in the conservation breeding of Asiatic lions and other endangered species in zoos throughout Europe and India. [It] may also assist with management of isolated populations in the wild that themselves have limited genetic variability."