Suspicious 'Russian diplomat' removed from UK Parliament debate is actually American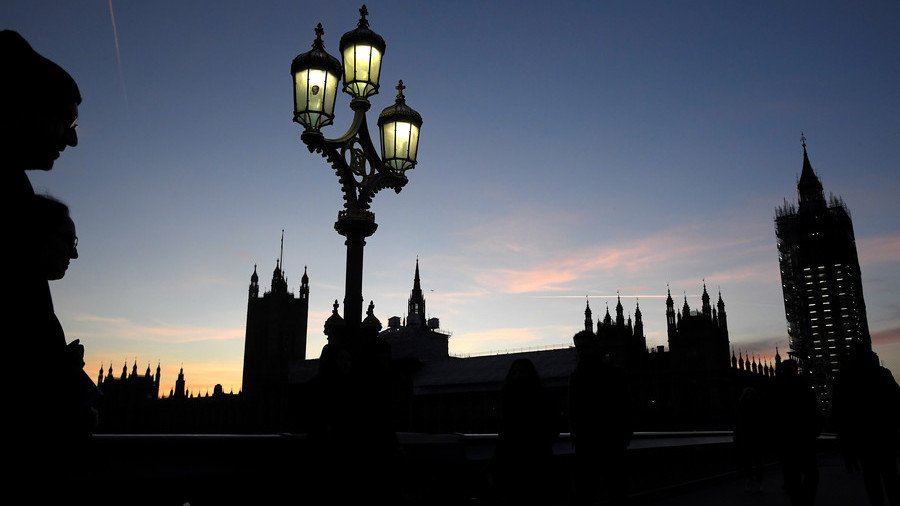 The House of Commons has become the scene of another bizarre incident as Members of Parliament demanded that a suspicious "Russian diplomat" be ejected from the chamber. The man, however, turned out to be American.
Rather fittingly, the spectacle unfolded during a rather poorly attended debate on Russian interference in the Brexit referendum. Labour MPs Ben Bradshaw and Chris Bryant accused the man of being from the Russian embassy and of taking pictures and video from the public gallery, a practice which is not strictly forbidden under the rules of parliament.
READ MORE: Brexit? Blame it on the Bolsheviks! MPs' Russian interference debate echoes 'Red Menace' of old
"He is from the Russian Embassy. He has been taking pictures," Bradshaw could be heard saying during the debate. Liberal Democrat MP Tom Brake also tweeted about the incident, saying it "enlivened" proceedings.
Spoken in my debate highlighting Russian interference in UK politics. The debate was enlivened by a Russian diplomat filming, against the rules, the debate from the public gallery and being asked to leave. He could just have watched it on Parliament TV.

— Tom Brake (@thomasbrake) December 21, 2017
Bryant alerted the doorkeepers and the man was removed from the public gallery. However the man's expulsion was short lived as he returned within minutes after claiming he worked for a think tank, the Daily Mail reports.
The doorkeepers have just removed a man from the public gallery for taking photos in the debate on Russia

— Chris Bryant (@RhonddaBryant) December 21, 2017
The man was in fact American and he could not have taken photos even if he wanted to, the Mail reported. "I work for a think tank in London, my phone is taped up over the camera so I can't take pictures. I was just here for the day, I didn't know what was happening," he said.
A spokesperson for the House of Commons confirmed that the man was not filming the debate: "A guest in the Public Gallery was using his mobile phone but was not filming. His phone was checked by the Doorkeepers and it was confirmed that there was no video footage."
You can share this story on social media: