May gets faint praise and warnings from Brussels as path cleared for phase two of Brexit talks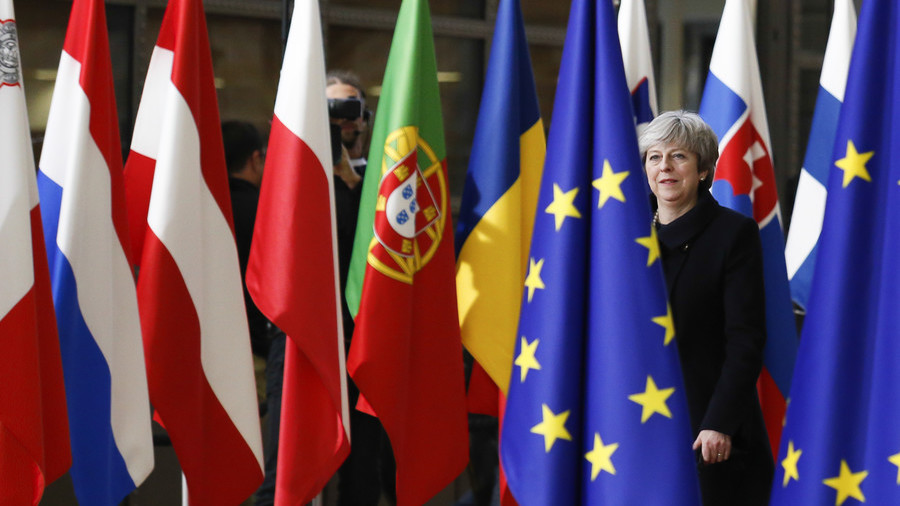 EU leaders applauded Theresa May as they confirmed progress has finally been made to allow Brexit talks to move forward. But the praise in Brussels was mixed with veiled warnings about the storms that lie ahead.
Some questions still hang over the EU's most burning issues, namely citizens' rights, the Irish border and Britain's outstanding payments, but Brussels has seen enough to give the green light for the second phase of negotiations on the UK's withdrawal from the bloc.
The president of the European council, Donald Tusk, tweeted: "EU leaders agree to move on to the second phase of #Brexit talks. Congratulations PM @theresa_may."
May replied via Twitter, thanking Tusk and European Commission President Jean-Claude Juncker: "Today is an important step on the road to delivering a smooth and orderly Brexit and forging our deep and special future partnership."
But amid the praise and unusually warm Christmas wishes, EU leaders also crushed any hopes that the process will now be smoother.
Juncker congratulated May, saying the applause she got were deserved- especially after the PM suffered yet another humiliating defeat over Brexit in Parliament on Tuesday- but he stopped short of being overly enthusiastic.
"Some of us thought, including me, that she did make a big effort and this has to be recognised," he said. "The second phase will be significantly harder than the first and the first was very difficult."
Austrian Chancellor Christian Kern went further, saying it doesn't take a rocket scientist to see the contradiction in plans for border controls over the Irish border.
"There cannot be any border controls between Northern and southern Ireland, there cannot be border controls between Northern Ireland and the UK, but there can between UK and the EU," he said.
"So our primary school students can see that there is a riddle to be solved."
German Chancellor Angela Merkel also stressed it is too early to hail a victory.
"We made clear that Theresa May has made an offer that should allow us to say that we have seen sufficient progress," she told reporters.
"Nevertheless, there are still a lot of problems to solve. And time is of the essence."
Italian prime minister, Paolo Gentiloni, also outlined his own reservations.
He "welcomed with great courtesy [May's] kindness in making herself available" for the summit dinner,but added: "We know that phase two will not be more simple than phase one."
Discussions on a transition period could start as early as next week, after May surprisingly accepted putting trade talks on the back-burner until March, at the EU's request.
May has now been given three months to draft plans for post-Brexit trade, after which it is hoped concrete talks will be held on a future EU-UK relationship.