Monster 'fatberg' to be exhibited at Museum of London next year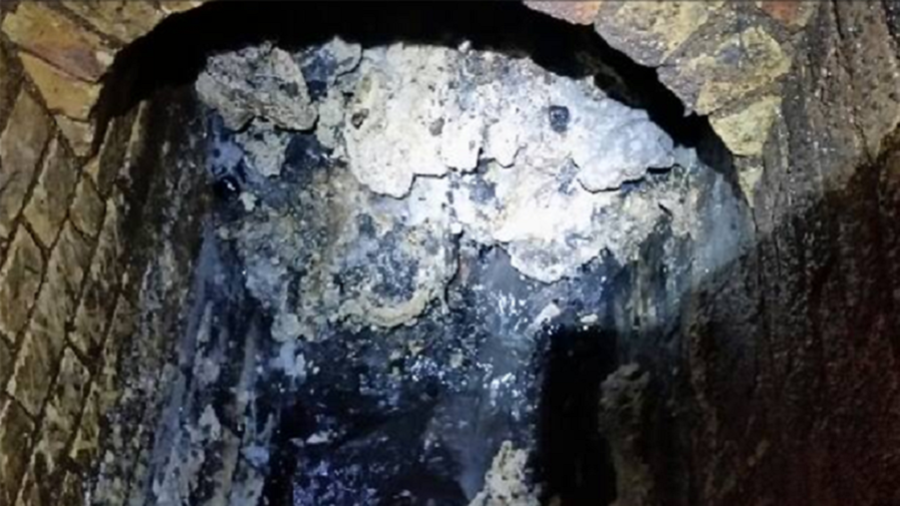 London's biggest "fatberg" will be showcased at the Museum of London next year. The "repulsive" 130-tonne blob was found clogging sewers in East London.
A slice of the congealed mass of waste products – believed to be longer than Tower Bridge – will feature at the museum, which has described it as congealed concoction of "fat, oil, grease, wet wipes and sanitary products."
The fatberg, found in Whitechapel in September and thought to weigh the equivalent of 11 double-decker buses, will feature as part of the "City Now City Future" season exposing how modern living is taking a toll on London's Victorian infrastructure.
Curator Vyki Sparkes said it "will be one of the most fascinating and disgusting objects we have ever had on display."
Thames Water's Stuart White said part of its fascination is that it is the product of our own modern-day living, and he described it as "repulsively human," the BBC reports.
Only part of the 820ft-fatberg will go on display, while the remaining part has been chopped off and transformed into environmentally friendly biodiesel.
The fatberg – deemed as big as two Wembley football pitches – is understood to be 10 times bigger than a previous mammoth one found in Kingston, Surrey, in 2013.
Thames Waters said its staff worked for nine painstaking weeks to remove the grimy clog.
An eight-man crew used jet hoses to destroy the sickening mass before sucking it out into tankers.
READ MORE: Disgusting moment rat crawls out of 130-tonne 'fatberg' lodged in London sewer (VIDEO)
They removed 20-30 tons during each of their nine-hour shifts.
Alex Werner, lead curator for the new site of the Museum of London, told the Guardian at the time of the fatberg's discovery: "It speaks to the breakdown in London's infrastructure as we transition between periods. The sewer dates back to the 19th century, and is struggling to cope with the number of high-rise developments and population increases.
"In 50 years' time, maybe it will be looked on as a historic artifact, because we'll have solved this problem."
You can share this story on social media: