Charles Dickens struggled with PTSD after train crash, previously unseen letter reveals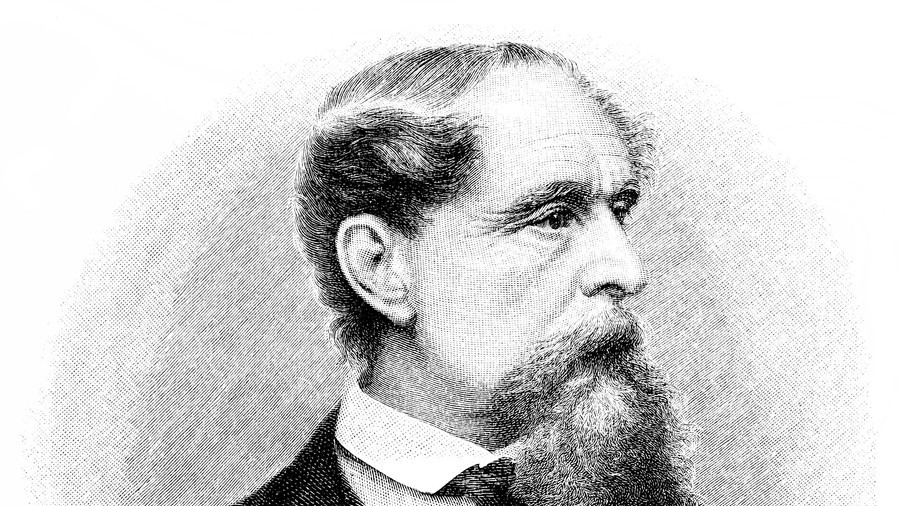 A letter revealing Charles Dickens suffered from post-traumatic stress disorder is being sold on Tuesday for a starting price of £5,000 (US$6,680). The document exposes the inner torment of a man considered by many to be one of history's greatest novelists.
In June 1865, Dickens, then aged 53, was traveling back from France with his mistress Ellen Ternan and her mother when their train derailed on a bridge near Staplehurst, Kent. Ten people were killed and 50 injured as the carriages fell into the river below. Dickens' first class carriage was left hanging precariously over the side.
Although Dickens did not suffer any physical injuries, the previously unseen letter shows the accident left a lasting impression on the acclaimed Victorian author.
The letter, written to French opera singer Pauline Viardot two months after the ordeal, details Dickens' experience helping the injured passengers.
"The scene was so affecting when I helped in getting out the wounded and dead, that for a little while afterwards I felt shaken by the remembrance of it," the letter reads. "But I had no personal injury whatsoever. My watch (which is curious) was more sensitive, physically, than I; for it was some few minutes 'slow' for some few weeks afterwards.
"Except that I cannot yet travel on a railway, at great speed, without having a disagreeable impression – against all reason – that the carriage is turning on one side, I have not the least inconvenience left," he added.
Dickens' son Henry is reported to have later said his father had "never altogether recovered," and that he traveled by train in a "state of panic" when he felt the "slightest jolt."
The psychiatrist Ben Green, editor-in-chief of the Priory medical journals, diagnosed Dickens's PTSD.
"This letter begins to demonstrate the features of PTSD – some evidence of anxiety on being reminded of the accident and the start of some avoidance behavior," Green's article reads.
Green also points to a different letter Dickens wrote to his friend, Thomas Mitton, as yet more evidence of the trauma Dickens was left with following the accident. The letter details some of the injuries sustained by passengers and the gory aftermath.
"No imagination can conceive the ruin of the carriages, or the extraordinary weights under which the people were lying, or the complications into which they were twisted up among iron and wood, and mud and water," it reads.
"But in writing these scanty words of recollection, I feel the shake and am obliged to stop."