Police failing children forced into 'Oliver Twist' street crime, says anti-slavery charity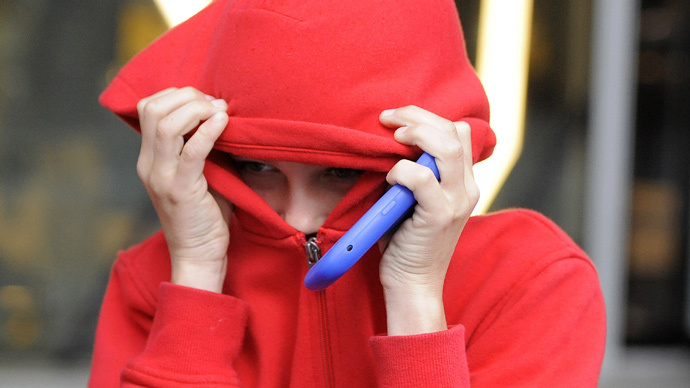 An anti-slavery charity has accused British police of failing trafficked children who are forced into petty crime after the UK's Anti-Slavery Commissioner warned Oliver Twist type scenarios still exist in London.
Anti-Slavery International (ASI) said British police rarely protect children being exploited by gangs, adding that teenagers from overseas are often arrested and deported while criminals enjoy impunity.
ASI's condemnation follows comments by the UK's Anti-Slavery commissioner Kevin Hyland, who warned children are being forced to commit petty crimes such as begging and pickpocketing.
Hyland said slavery can involve sexual exploitation, forced labor, domestic servitude or forced criminality, he said.
He added that child slavery was very lucrative because there aren't enough police resources to track criminals, making it a "low risk area."
The former detective for the London Metropolitan Police Service was appointed as Independent Anti-Slavery Commissioner last November and officially assumed office in March.
Speaking to the Press Association, he said school children were being exploited in a similar way to Oliver Twist, a character from one of Charles Dickens' best known novels.
How can we put a price on human life? pic.twitter.com/5nfswhi7RO

— Modern Slavery UK (@modernslaveryUK) March 16, 2015
Hyland said: "We hear about young children being sent out to do shoplifting, pickpocketing and begging. These are young children who should be at school.
"We are in the 21st century and yet we have Oliver Twist scenarios happening in our streets and cities. I think we all thought that was gone and in the past but actually it's alive and kicking in London.
"It's pure criminality and abuse of children. But it's all very complicated because of the way the children are groomed," he added.
Jakub Sobik from Anti-Slavery International said the trafficking of children for forced criminality has been a problem in the UK for years and that the authorities were only recently tackling the issue.
Children from Vietnam are often trafficked to grow cannabis while those from Eastern Europe are forced to beg and commit petty crimes on Britain's streets.
"Unfortunately very few of them are being protected by UK's authorities," Sobrik said.
READ MORE: Tory plans to seize illegal workers' pay will push migrants into slavery - campaigners
READ MORE: 'Outrageous': Saudi diplomat who kept workers in 'slavery' immune from law
READ MORE: Up to 13,000 in UK: Modern slavery estimate by Home Office quadruples previous figures
"Vietnamese teenagers after being arrested in the cannabis factories are being prosecuted on drug charges and deported, and children stopped by police for petty crimes often end up back with their traffickers to continue the vicious circle of abuse, and real criminals can enjoy impunity."
Sobrik said a report by Anti-Slavery International published last September suggests the UK's response to child trafficking and slavery is inadequate.
"Hundreds of children a year are being arrested for petty crimes, only a handful can be found in the authorities' care as victims of trafficking," he said.
While Sobrik acknowledged the recently passed Modern Slavery Act offers some solutions for care of trafficked children, he said it was still not enough.
"Far more needs to be done to tackle that from of slavery, from raising awareness amongst those responsible for identifying trafficked children, to improving specialist care for them so that children can be protected and real criminals can be prosecuted."
The Home Office estimates there are between 10,000 and 13,000 potential victims of slavery in the UK. Hyland said the figure was an "accurate evaluation on the facts as they are," describing it as "a horrendous number."
These numbers include women forced into prostitution, domestic staff and workers in fields, factories and on fishing boats.
Hyland said exploitation of children was a "very lucrative" business.
"The reason why people are choosing this form of criminality is because there aren't the resources tackling it."
"People are making a lot of money. In sexual exploitation, someone can make a million pounds a year out of 10 women."
"We see cases of forced labor where people are making hundreds of thousands a month," he added.
Hyland said he had met with victims and heard their cases haven't been investigated properly by police.
People are trafficked to work in every trade. Here are 8 of the main ways they are exploited. http://t.co/mGwgOxNsm1pic.twitter.com/SQ588RdPPK

— STOP THE TRAFFIK (@STOPTHETRAFFIK) May 27, 2015
"It's a mixture of things, it's not being reported, it's being missed, even when it's being reported is it being wrongly reported?
"These are things that really need to change," he added.
Reflecting on the fact there were only 151 convictions for slavery-related offences last year, Hyland said: "It's nowhere near good enough. What's really worrying is the numbers of investigations aren't sufficiently high."
The Modern Slavery Act 2015 received Royal Assent in March. It increased the maximum sentence for worst offenders to life in prison.
The position of Independent Anti-Slavery Commissioner was created by the new law, which Hyland said aims to eradicate modern slavery "from our shores."
"We have a responsibility to help the international community to do the same. Clearly, that has enormous challenges," he added.