Daily Mail article on Damian Green sexual misconduct allegations probed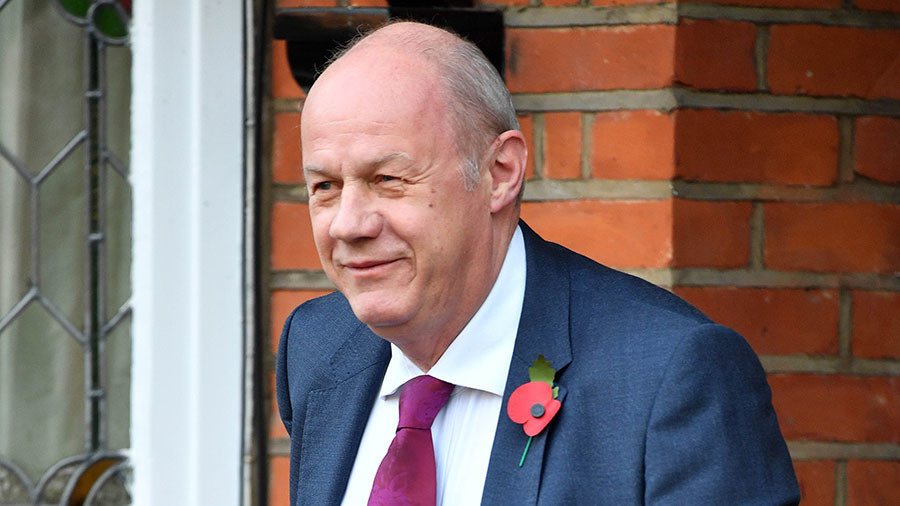 The Cabinet Office will examine whether the Daily Mail was influenced by allies of Damian Green to write a negative article about the woman who accused him of sexual harassment. The inquiry into the first secretary of state's conduct concludes this week.
Tory activist and writer Kate Maltby, who is 30 years younger than Green, told the inquiry that he appeared to solicit sex from her in exchange for political mentoring. After coming forward with her allegations, she was profiled by the Daily Mail's Andrew Pierce in an article that called her "one very pushy lady," and said she was "determined to make it in politics - whatever the cost."
The Cabinet Office's Sue Gray, director of the propriety and ethics team, is understood to have been asked to examine the right-wing tabloid's article, according to The Guardian. The piece, which drew significant criticism after it was published, suggested Maltby's parents were "aghast at what she had done." It also said she had a "flair for self-promotion" and was "keen to make her mark in politics," having helped to set up the liberal Tory think-tank BrightBlue.
In a piece for The Times, Maltby wrote that Green had touched her knee in a Waterloo pub in 2015 after they had met to talk about her political career. He allegedly added that his wife was "very understanding." She also said that Green sent her a suggestive text message after she was pictured wearing a corset in a newspaper.
Green denies the allegations. After the article was published in The Times, he said the meeting was "two friends agreeing to meet for a regular catch-up and nothing more… This untrue allegation has come as a complete shock and is deeply hurtful, especially from someone I considered a personal friend."
Green is also battling for his Cabinet career amid accusations that police found explicit pornographic material on his work computer. Former Metropolitan Police detective Bob Quick claimed he discovered vast amounts of porn on the computer when they raided Green's office during an inquiry into Home Office leaks in 2008.
The saga took a further twist last week when Quick threatened to sue Green if he did not "publicly retract" allegations that the former police officer had lied. He accused Green of mounting an "unpleasant and deeply personal attack upon me" and trying to discredit him.
Green, Britain's de-facto deputy prime minister, is expected to keep his job, according to ITV. The broadcaster said no other women came forward to present evidence against Green, and that police testimony does not prove he watched the porn on the parliamentary computer. Prime Minister Theresa May refused to comment on the report.