Porn in Parliament saga takes new twist as ex-police officer threatens to sue minister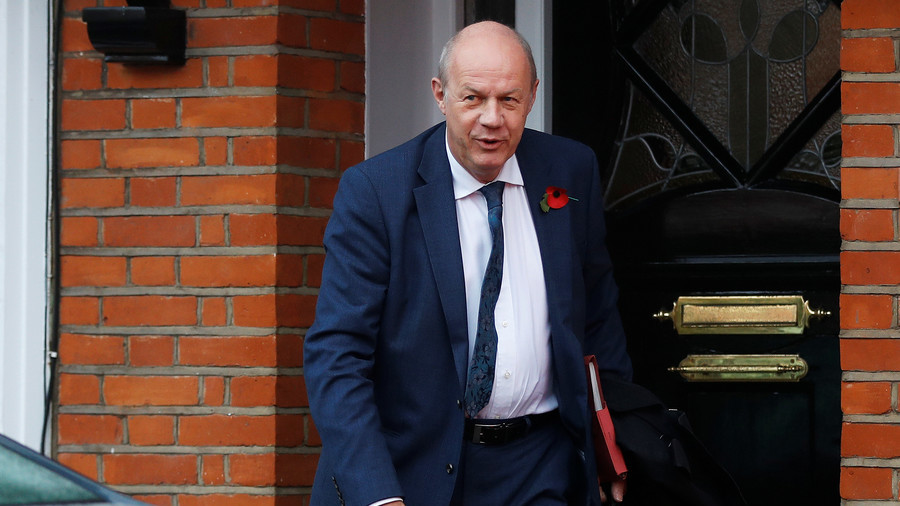 A former police chief has threatened to sue the Prime Minister's First Secretary of State as the parliament-porn saga took a bizarre turn. Bob Quick, former assistant police commissioner, said he will take action against Damian Green unless he "publicly retracts" the suggestion that Quick was lying about what was found on Green's computer.
The pair has been locked in an acrimonious relationship amid allegations that the minister viewed porn on his office computer in 2008. The allegations resurfaced over claims the cabinet minister had "extreme porn" on his computer when a "dirty dossier" was drawn up by parliamentary staff.
But Green has strongly denied the claims which he has termed "outlandish smears."
May's right hand man blamed Quick, saying he is a "tainted and untrustworthy" source who has long-running vendetta against him.
Quick launched a firm response, saying, "Damian Green called me a liar in the statement he tweeted on 4 November 2017. That is completely untrue. Everything I have said is accurate, in good faith, and in the firm belief that I have acted in the public interest."
"I wish to make it clear for the avoidance of any doubt or further speculation that I am in no way motivated politically and bear no malice whatsoever to Damian Green," he added.
Quick said further that "this is despite unfortunate and deeply hurtful attempts to discredit me. Everything I have said about this matter has been in good faith, and in the firm belief that I have acted in the public interest. I invite Damian Green publicly to retract his allegations against me. I am considering legal action."
At the time of the raid, which allegedly netted "vast" amounts of porn, then shadow immigration minister Green had been behind a series of leaks about the police, it's been reported.
Former officers revealed what they found on the PC as an investigation was launched.
Fellow MPs, including Nadine Dorries, have backed Green, saying staff use different computers, and it was not necessarily Green's porn that was found.
Quick, though, also has his backers.
Ex-detective Neil Lewis said he found 'thousands' of pornographic images on the computer.
Quick arrested Green in 2008 as counterterrorism officers examined his hard drives. The policeman went on to accuse Green of leaking his address to a website before David Cameron called the claims "baseless."
Green was later cleared of any wrongdoing and Quick said the saga cost him his career.
The findings of an investigation are expected to be returned within days.
You can share this story on social media: