David Davis will 'quit' if Damian Green is sacked over porn allegation - sources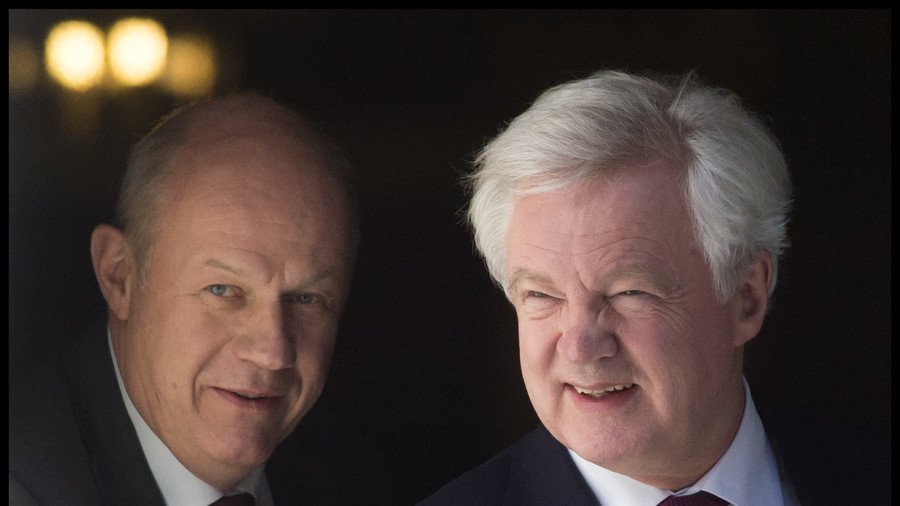 Brexit Secretary David Davis has allegedly threatened to resign if First Secretary of State Damian Green gets the sack. Green has been accused of viewing thousands of pornographic images on his office computer.
Sources close to Davis said the Brexit Secretary warned Downing Street against dismissing Green as a result of a "wrongful attempt by former officers to do him down."
A former Metropolitan Police detective revealed on Friday he had found "thousands" of porn images on Green's computer in his Commons office when Green was shadow immigration spokesman.
Neil Lewis, who resigned in 2014, said he discovered the material on Green's computer as part of an inquiry into government leaks.
A friend of Davis was quoted in the Evening Standard saying the Brexit Secretary has "put his cloak" around Green. According to the Guardian, he said Davis would struggle to carry on in his position if Green gets the boot over the 2008 findings.
Another source close to Davis said: "It is right that allegations of misconduct towards individuals are properly investigated, but police officers have a duty of confidentiality which should be upheld."
Green is currently the subject of a Cabinet Office inquiry which was launched following claims the secretary of state had behaved inappropriately towards a young Tory activist, Kate Maltby.
READ MORE: Damian Green to take PMQs despite porn & sexual harassment allegations
Green, who is Theresa May's effective deputy, denied Lewis's claims. Speaking to reporters he said: "I've said that I'm not commenting any further while the investigation is going on. I've maintained all along, I still maintain, it is the truth that I didn't download or look at pornography on my computer.
"But obviously while the investigation is going on I can't say any more at the moment," he added, according to the Guardian.
You can share this story on social media: