Thousands of mentally ill people are being unlawfully detained by police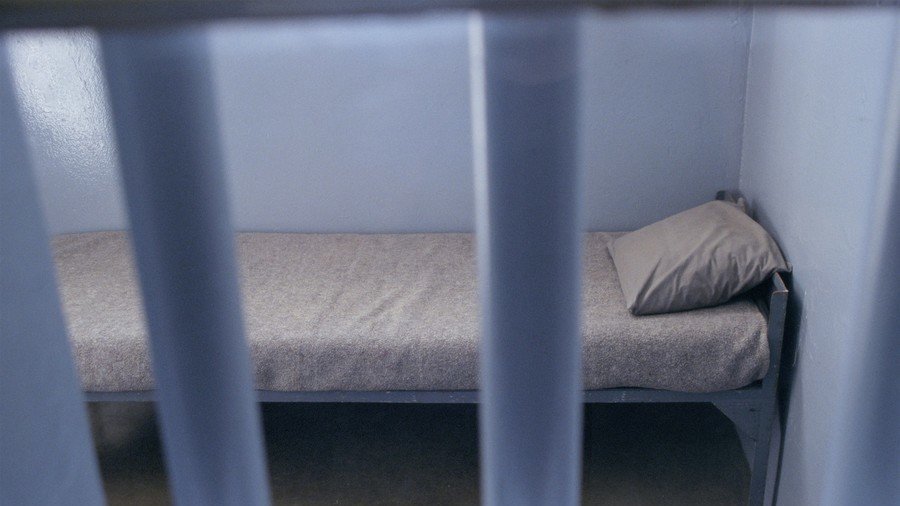 Up to 2,000 people a year needing mental health care have been unlawfully detained because there is no hospital bed for them. Some people have been held in police cells for several days, the National Police Chiefs' Council (NPCC) says.
Under the Police and Criminal Evidence Act 1984, officers have 24 hours after an arrested person arrives at a police station to release or charge them. But data gathered by the College of Policing shows 264 instances where people were held for longer when they were judged to be in need of mental health care after being released.
In one case, an adult was detained for six days before a bed was identified. A child was detained for five days.
The figures covered the last three months of 2016 and 21 out of the 43 police forces in England and Wales. Some of the biggest police forces returned no data, including London's Metropolitan Police, the West Midlands or any of the Yorkshire forces.
The NPCC estimates the national annual number of cases to be potentially more than 2,000. Police chiefs are now urging for an inquiry into mental health provisions.
Officers often have to decide between releasing people who could pose a risk to themselves or others, or breaking rules set out in law by continuing to hold them in police cells beyond the 24-hour limit. Police forces have now called for an inquiry by the Care Quality Commission, the hospital regulator.
When Theresa May was Home Secretary, she said no one with mental health problems should be detained by the police due to a lack of beds.
The government says the use of police custody for people detained under the Mental Health Act had fallen sharply. A government spokesperson told the BBC: "Since we reviewed the use of police custody for Mental Health Act detentions, we have seen a 90 percent reduction in England in the number of people being held in custody who should be in NHS care, and Wales has had similar success."
It comes as a police officer filmed punching a handcuffed mental health suspect in the face has been cleared of using excessive force. Footage of the incident has been viewed almost 100,000 times since being posted on Facebook by a shocked onlooker in May.
It shows three Avon and Somerset officers holding down the detained man in a town center as he clings onto one of their arms. After repeatedly warning the man, who had been detained under the Mental Health Act, to let go of his arm the officer raises his left fist and punches him hard in the face.
Onlooker Luke Harris filmed the incident and posted it to Facebook. He wrote: "This guy was detained under the mental health act. Not a criminal."
Avon and Somerset Police say the force used was "reasonable and proportionate in the circumstances." It added: "The man was detained under the Mental Health Act to safeguard him from harm and to protect the wider public."
You can share this story on social media: