Theresa May gunning for post-Brexit trade deals on Middle East charm offensive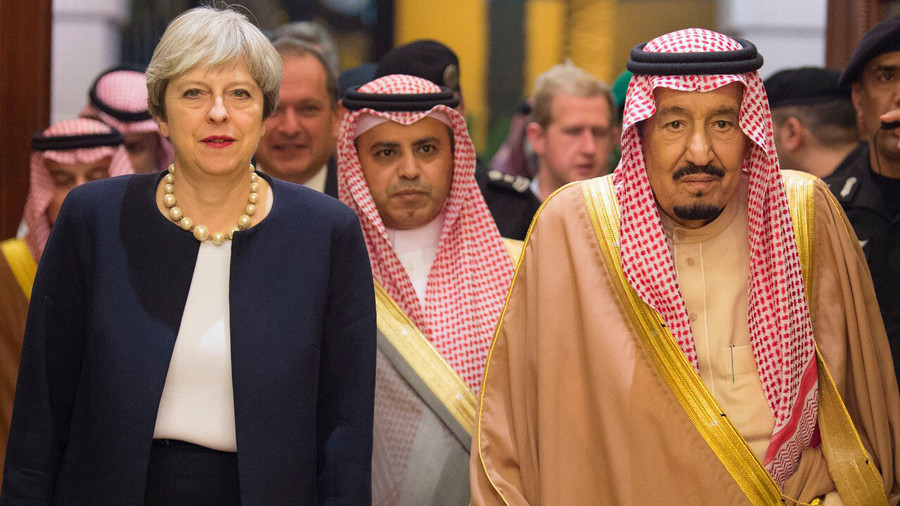 Theresa May will complete her Middle East trip by outlining Britain's post-Brexit role in the region. She has pledged to invest in jobs that will tackle the "root causes of terrorism" and highlighted the ongoing threat of Islamic State (IS, formerly ISIS).
Speaking in Jordan on Thursday, UK Prime Minister Theresa May will outline Britain's plans for long-term help on economic and social reforms in the country, according to the Guardian. She will address an audience including Jordan's PM Hani al-Mulki. She has also held talks in Saudi Arabia on Yemen and made a surprise visit to Iraq, where she spoke to PM Haider al-Abadi about the recapture of Mosul from IS fighters and met UK troops.
In Amman, May will also highlight the threat posed by IS fighters who have dispersed through the region. Some have massed near the north of Jordan.
There is also a risk of more fighters returning to Britain. Government figures estimate around 850 UK-linked people of national security concern have traveled to the region to fight, with just under half having returned so far.
May is attempting to strengthen links with trading partners outside the EU as Brexit approaches. Jordan is seen by the UK as a vital bulwark in the region, but is struggling with the impact of many thousands of Syrian refugees and high unemployment in a country where half the population is aged 24 or under.
The PM is expected to announce efforts to help the Jordanian economy in the long-term. That includes £94.5 million ($127 million) to improve education, create jobs, and "boost Jordan's long-term economic resilience."
May met Saudi Arabia's King Salman and Crown Prince Mohamed bin Salman, in Riyadh late on Wednesday after leaving Iraq. There she warned against Iran's "destabilizing regional behavior." She said work was needed to bring the international community together to counter it.
She also called on Saudi Arabia to ease the siege on Yemen "as a matter of urgency" to avert "a humanitarian catastrophe." A Downing Street spokesman said that while May "noted that we shared Saudi Arabia's concerns about Iran's destabilising regional behavior" she made it clear that aid and commercial supplies to Yemen must be restored "if we are to avert a humanitarian catastrophe."
The spokesperson said: "They agreed that steps needed to be taken as a matter of urgency to address this and that they would take forward more detailed discussions on how this could be achieved."
May has rejected repeated calls to suspend British arms sales to Saudi Arabia, however, after more than £3.3 billion worth of sales since the bombing of Yemen began in March 2015. The conflict has seen more than 10,000 people killed and three million people displaced since 2015.
You can share this story on social media: