Theresa May to challenge Saudis on Yemen blockade, but won't risk breaking trade ties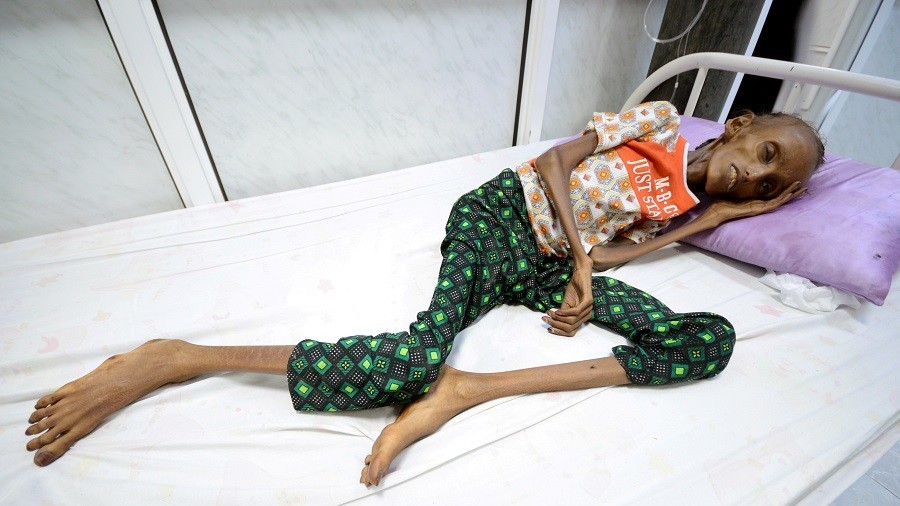 Prime Minister Theresa May is swooping into the Middle East to drum up business. Given how desperate Brexit Britain is to hold on to its trading partners, it's doubtful her pledge to call out Saudi Arabia for its cruel blockade on Yemen will amount to much.
May's Middle East adventure has been billed as a chance for the PM to put her foot down and demand an end to her ally's strangulation of neighboring Yemen, which has compounded the humanitarian disaster unfolding there. She is under pressure to take action, despite the UK selling arms to Saudi and training its troops.
The UK has licensed £4.6 billion ($6.16 billion) worth of arms to the Saudi regime since the conflict began in March 2015, according to figures from the Campaign Against Arms Trade (CAAT).
"For almost three years, the Saudi regime has waged a terrible war on Yemen," CAAT's Andrew Smith said.
"UK arms sales and support have underpinned the bombardment every step of the way. Theresa May is right to raise the issue of the devastating blockade, but the best thing she can do for the people of Yemen is to end the arms sales. How many more will die before May and her colleagues finally stop putting arms company profits ahead of Yemeni lives?
"The Saudi dictatorship has one of the worst human rights records in the entire world. It has suppressed and abused the Saudi population for decades, and now it is inflicting an awful humanitarian crisis on the people of Yemen. The blockade has only made a dire situation worse. It doesn't just need to be tweaked or altered, it needs to be lifted altogether so that aid can reach the millions that need it."
According to the group, Britain has funded £2.7 billion worth of aircraft, helicopters, and drones, £1.9 billion worth of grenades, bombs, missiles, and countermeasures, and £572,000 worth of armored vehicles and tanks. As she headed to Jordan's capital, Amman for the first leg of the three-day trip, May launched a meek defense of her relationship with Saudi.
"Building our relationship with them enables us to get that greater knowledge and understanding which enables us to address issues which are of concern to us," she said.
May will allegedly challenge Crown Prince Mohammed bin Salman, widely known by his initials MBS, over the Kingdom's three-year proxy conflict in Yemen on Wednesday in Riyadh. The dispute with Qatar will also be addressed.
Andrew Mitchell, Conservative former international development secretary, said the UK is "dangerously complicit" in Saudi policies, which are "directly promoting a famine and the collective punishment of an entire population."
MBS forced his way to the top with the arrest of 11 senior princes, in what he claimed was a corruption purge. He is reportedly set to launch a shakeup of Saudi politics with his Vision 2030 drive. Quite how far it will go is unclear.
But as relationships in Europe sour, May seems determined to make friends in the Middle East. "We're very concerned about the humanitarian situation in the Yemen," May told the Times.
"The United Kingdom is now, I think, the third-biggest bilateral donor of humanitarian aid to Yemen. We are very clear that we want to see full humanitarian and commercial access to the port of Hodeida, and obviously that's an issue I'll be raising when I'm in Saudi Arabia."
"Obviously, he is someone who has a very clear vision, the Vision 2030, for the future of Saudi Arabia, and we've already seen some changes in place, for example women being allowed to drive. I think it's important that we work with him and Saudi Arabia for delivering that vision. It's important for Saudi Arabia and the region.
"As the United Kingdom leaves the European Union we've got to build and create and forge a new, confident future, a bold future for ourselves in the world."
May will enter talks with Jordan's King Abdullah and the country's prime minister, Hani al-Mulki, on Thursday.
You can share this story on social media: