Nurse posed as fake doctor to 'catfish,' sexually harass other women, including underage teen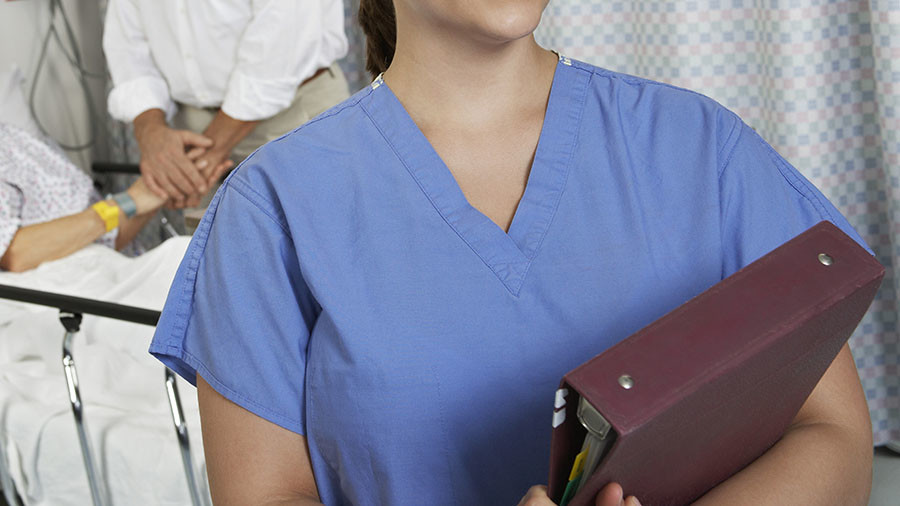 A female nurse is facing jail after she posed as a male doctor on social media and dating websites, and even used voice-changing software to trick women into sending her explicit texts and photos.
Adele Rennie, 27, worked at Crosshouse Hospital in Kilmarnock, Scotland. She confessed to 18 charges in total, including stalking charges, sexual offences, data-protection breaches, and attempting to pervert the course of justice.
Rennie used multiple fake names to trick nearly a dozen women over a four-year period into sharing information and photos with her. One of the pseudonyms she used was 'Dr David Graham.'
Under her Dr Graham alias, Rennie duped women into sending her explicit pictures and messages. One victim agreed to send photos after what was described as "relentless" harassment to share sexual messages. Rennie replied with images of a naked man, suggesting that the man in the pictures was the fake doctor.
One victim, who had met Rennie at a birthday party, told The Sun that she had spent six hours on the telephone with the fake Dr Graham. The woman said she collapsed in horror when the bogus doctor threatened to put "sensitive pictures" of her online. "I was terrified by the way this supposedly respected doctor was trying to control me," the victim said.
Using the same pseudonym, Rennie also contacted an underage teen through dating app Tinder, and sent her images of women, asking the girl what she thought of them. Rennie also contacted 27-year-old Miss Scotland finalist Abbie Draper. Rennie again posed as Dr Graham and told Draper that she was looking after her grandfather in hospital.
The beauty queen became suspicious of Dr Graham's messages when a friend who had also been caught in Rennie's crosshairs traced the mobile-phone number used by Dr Graham to the 27-year-old nurse.
The court in Kilmarnock heard that Rennie used sympathy as a weapon against her victims, telling them that close family members were gravely ill; that they had heart attacks or were terminally ill with cancer.
Rennie has been placed on the sex offenders register and will be sentenced next month.
You can share this story on social media: