Did Iran jail 4 Britons in revenge for Theresa May arresting its officials?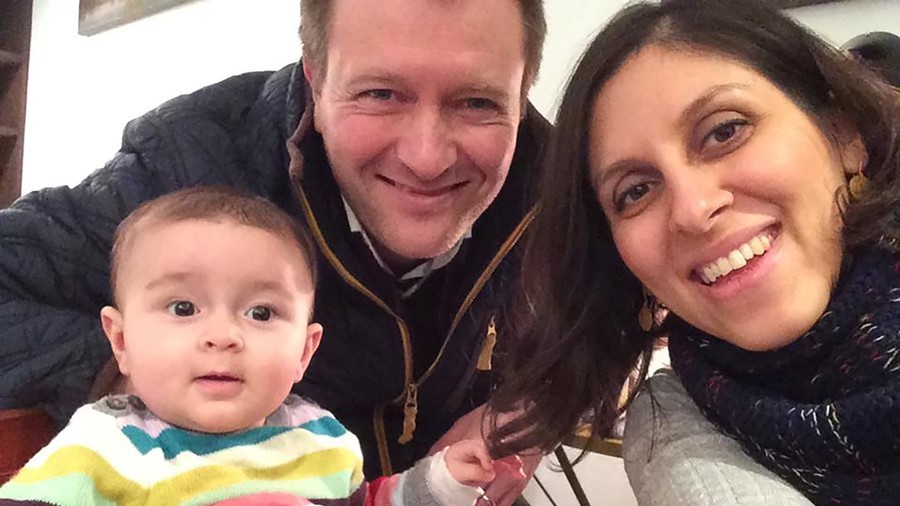 Iran detained a number of UK citizens because it holds a grudge against the prime minister, it has been claimed. The news comes as Foreign Secretary Boris Johnson tries to engineer the release of British mother Nazanin Zaghari-Ratcliffe from an Iranian jail.
Johnson's recent blunder over the Nazanin Zaghari-Ratcliffe case has highlighted the plight of UK citizens who have been jailed under dubious charges. The foreign secretary may have added five more years to Zaghari-Ratcliffe's prison sentence after wrongly telling a select committee hearing she had been teaching journalism in Iran.
Zaghari-Ratcliffe has always maintained she was merely on holiday introducing her daughter to her Iranian relatives. The mother-of-one was detained on arrival at Tehran Airport on April 3, 2016, accused of producing "propaganda against the state."
With the publicity generated by Johnson's spectacular gaffe, other cases have begun to emerge of Britons banged up in Iran.
Kamal Foroughi, 78, is another dual British-Iranian national arrested for alleged espionage six years ago. He is being held in the notorious Evin prison, serving an eight-year sentence.
"My Dad has always strenuously maintained his innocence and we believe him," his son Kamran told the Guardian.
"We are not aware of any evidence that justifies the espionage charge. My daughters have lived half their lives without seeing Grandpa and keep asking when he is coming home. All I can do is give them a hug."
Iran's more conservative elements are notoriously suspicious of citizens with US or UK dual nationality. But there might be other motives at work. Britain has also detained Iranian citizens. Could Zaghari-Ratcliffe's arrest be tit-for-tat?
Two Iranian officials were arrested at Heathrow Airport under Theresa May's orders when she was home secretary in David Cameron's government. They were deported within a week.
Another theory for Iran's behavior could be historical resentment over a decades old debt. Johnson is said to be addressing a dispute between Tehran and London in which Britain owes Iran £400 million (US$528 million).
Iran reportedly paid Britain for 1,750 Chieftain tanks and support vehicles in a 1970s arms deal. Only some of the tanks were ever delivered, however, because the Shah of Iran was deposed in the 1979 Islamic Revolution. Britain kept the money.
Although a court has ruled Britain must return the cash, it cannot do while Iran is under sanctions. It is understood Chancellor Philip Hammond is working with Johnson to try and find a way to settle the debt as the foreign secretary plans to visit Iran next month.
Could Zaghari-Ratcliffe be a bargaining chip?
You can share this story on social media: