New kind of politics, huh? Theresa May's husband linked to Paradise Papers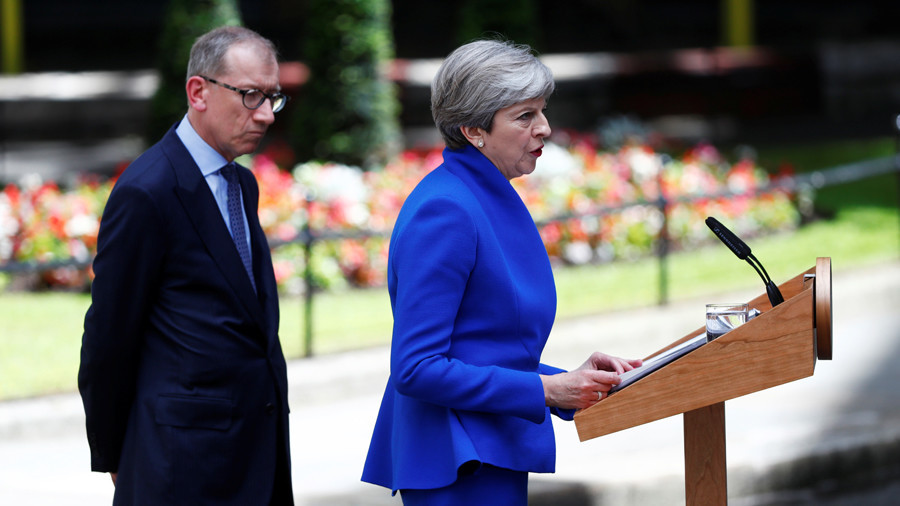 Theresa May's husband has been linked to the Paradise Papers after his company was accused of arranging investments in tax havens. Thousands of documents have exposed how Britain's mega rich invest their money abroad to legally avoid paying hefty tax bills.
Although not illegal, they are depriving the Treasury of juicy tax revenues at a time when many Britons are having their welfare payments slashed, and the National Health Service (NHS) faces a yawning budget black hole.
Philip May, the PM's husband, is a relationships manager for investment-management firm Capital Group. His is the latest big name to be associated with the papers.
According to the documents, Capital Group allegedly used offshore-registered funds to make investments in a Bermuda-registered company. Jeremy Corbyn's Labour Party wants 'flush Phil' to answer some questions.
"There are some serious questions for Philip May to answer about his firm's use of tax havens, whether he had any knowledge of it and if he thinks this is an acceptable way to do business," Jon Trickett, Labour's shadow minister for the Cabinet Office, told Business Insider.
"Labour has previously asked Theresa May what her government plans to do to clamp down on the tax havens where money is squirrelled away to avoid paying taxes for public services in this country.
"When it comes to paying tax, there is one rule for the super-rich and another for the rest of us and, in refusing to act, the Prime Minister appears to condone this," said Trickett.
Other notable Brits implicated in the papers include Prince Charles and Her Majesty the Queen. Revelations of the great British tax stitch-up come as the Universal Credit roll-out sees the most vulnerable Brits have their benefits axed.
Earlier this month, a mother was found dead in her flat after her benefits were cut. Elaine Morrall died in her house in Runcorn, Cheshire, amid claims her financial woes meant she switched the heating off until her children got home from school.
A Downing Street spokesman denied Mr May had any involvement in Capital Group's playful accounting.
"Mr May is involved in the development of Capital Group's retirement solutions," he said.
"He is not an investor but consults with other Capital associates on retirement products and solutions for clients."
You can share this story on social media: