Alan Duncan accused of 'stoking' Priti Patel stories to cause Tory colleague's downfall
Published time: 10 Nov, 2017 10:27
Edited time: 11 Nov, 2017 08:17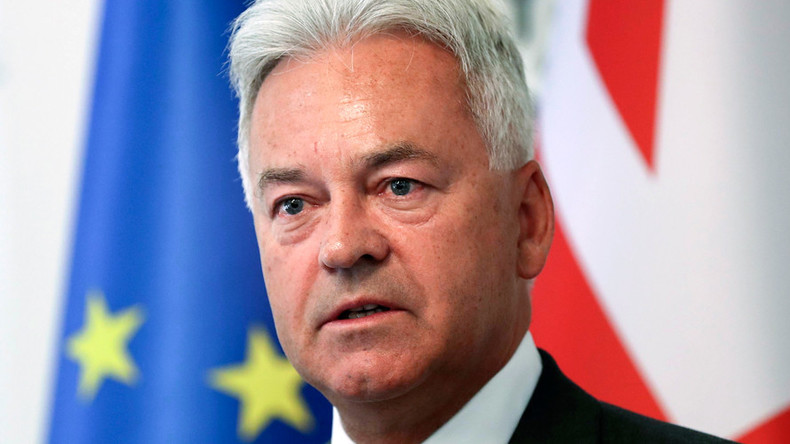 Government ministers who support Palestine have been accused of pushing damaging stories about Priti Patel, which forced her to resign from the Conservative cabinet. The International Development secretary stood down after it emerged she held 12 secret meetings with Israeli politicians during a family summer holiday.
It later became apparent she had held yet more meetings in London and the US which were not declared through official Foreign Office channels.
Foreign Office Minister Sir Alan Duncan has now been accused of having the "means and the motivation" to ensure details came to light.
Duncan's criticism of Israeli policy in the occupied territories has put him in the firing line – after it became apparent Patel had ordered research on whether aid could be given to refugees in Golan Heights, Syria, through the Israeli Army.
Unnamed ministers spoke with the BBC about the scandal involving Patel, claiming: "She just cannot do this. This is about donors and influence."
Since then, other ministers have said they suspect it was Duncan who spoke with the press.
"You can never say for certain but I'd certainly not be surprised if it was him. Sir Alan has strong views on this," said one.
However, friends of Duncan denied he had any part in the affair. "Allies of Priti firmly believe it was him," a senior Tory told the Times.
"There was information in the original story that was only known by a small number of people in the Foreign Office. We are sure the leak didn't come from Dfid. Only someone like Alan Duncan had both the means and the motivation to do it."
The secret meetings have exposed deep rifts within the Tory party over the Israel Palestine conflict in the Middle East. Three years ago, the minister likened the Israeli attitude towards Palestinians to apartheid in South Africa.
Portsmouth North MP Penny Mordaunt has replaced Patel.