US general warns cuts will leave Britain defenseless, veterans say worse to come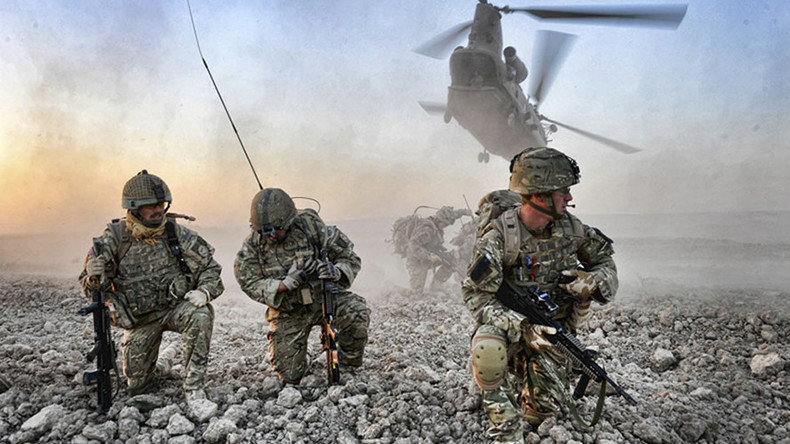 Britain must stop cutting its armed forces budget or it will be unable to protect itself, according to a senior US general. However, British Army veterans have told RT it will take more than cash to make the nation's armed forces effective.
Lt-Gen Ben Hodges, commander of the US Army in Europe, has urged the British Government to end its austerity drive.
Hodges said Britain is moving itself towards a cliff edge by scaling down resources for the Army, Royal Navy and Royal Air Force (RAF). The Ministry of Defence (MoD) has claimed it is making £20 billion in savings, but insiders say the true amount is £30 billion, which must be saved over 10 years.
At the helm of decision making is Britain's newly appointed Defence Secretary Gavin Williamson, who has no military experience. He will meet his US counterpart James Mattis in Brussels this week.
The Army, Navy and RAF have all been asked to suggest room for savings. Cuts could see ships taken out of service and troop numbers reduced. In their place, investment in battle technology like drones could be prioritized. Among the list of those expected to be axed in the name of austerity are the Royal Navy's amphibious assault ships HMS 'Albion' and HMS 'Bulwark.'
"I'd hate to lose that particular capability," General Hodges said.
"Whenever you take something off the table unilaterally then you've just made the job a little simpler for a potential adversary."
He also expressed concern about cuts to the Royal Marines.
But it's not just a question of whether to cut or not to cut. Part of the problem with the UK's armed forces is structural and cultural. British Army veteran Anthony Heaford told RT UK the entire structure must be reformed and the decision-making process radically overhauled if the forces are to cope in leaner times.
"The conversations about opposing reduced military budgets and force sizes appear more concerned with maintaining the profitability of our burgeoning arms industries (US & UK) than actually improving strategic capability," he said.
"My experience with the British army in Afghanistan revealed an institution that appears to have no memory of past mistakes – senior officers were too busy planning medal parades and their own future careers to even defend our main operating base in Helmand. It was a classic Lions-led-by-donkeys-and-dinosaurs scenario."
The veteran insists a top-down reformation is needed, including examining Government influence.
"If Britain does want to maintain its standing on the world stage as a military force to be reckoned with, we need to radically reform the structure of our entire armed forces and the controlling government ministries," he said.
"Other than our politicians engaging us in immoral alliances and conflicts, the greatest threat to Britain's armed forces are these incompetent civil servants and Generals – the donkeys and dinosaurs.
"Until we as a nation are willing to truly examine and admit to our military failures in Iraq and Afghanistan, then we will be doomed to repeat those mistakes time and time and time again, regardless of budgets."
You can share this story on social media: