MI5 missed chance to stop Manchester suicide bomber Salman Abedi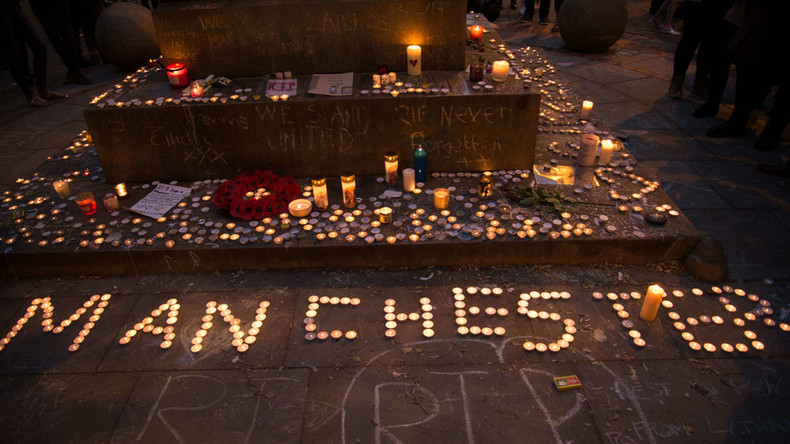 Intelligence services failed to act on tip-offs suggesting that the Manchester Arena suicide bomber should be put under surveillance as a "high priority target." MI5 was reportedly told of Salman Abedi's "suspicious behavior" prior to the deadly attack.
MI5 received at least two pieces of intelligence suggesting that Abedi posed a security threat, according to the Sunday Times. The discovery is part of an internal review commissioned by MI5 Director General Andrew Parker and Metropolitan Police Commissioner Cressida Dick, which examined intelligence that was obtained in advance of the attacks at the Manchester Arena in May, and London Bridge in June.
According to the paper, the review has sparked concerns among the intelligence community that the service could have stopped the attack, which killed 22 and was the deadliest since the 7/7 London bombings in 2005.
"There were a few calls made regarding several bits of intelligence which, if judged differently at the time, would have turned Abedi into a high-priority case," said an intelligence source quoted by the Sunday Times.
"And when a target is judged a high priority, you should place them under surveillance. The greater the threat, the more resources you deploy for surveillance."
The report, understood to have been handed to Home Secretary Amber Rudd last week, is thought to have focussed on intelligence sent to an MI5 regional office ahead of the Arena attack.
The intelligence was not considered to be of high significance at the time, but a reassessment of the papers shows there was enough to justify raising an alarm about Abedi. Parker now risks being dismissed over his agency's handling of the attack.
The Greater Manchester Police (GMP) has released details of its investigation into the attack. It found that 79 of the 175 children who were in the Arena foyer when the bomb exploded were injured in the blast.
The blast directly impacted 512 people either through "injury or profound trauma," according to GMP Assistant Chief Constable Russ Jackson.
READ MORE: Terrorist threat now 'completely different,' new strategy needed – police chief
It also emerged on Monday that the most seriously injured people had to wait for more than an hour to get expert medical support.
Only three paramedics made it to the cordoned-off foyer area at the center of the blast, the BBC were told.
Meanwhile, the brother of one of the Manchester attack victims has said he is being trolled by far-right fanatics over his opposition to using Abedi as a pretext for stopping immigration.
Far-right users told Dan Hett, the brother of Martyn Hett, that "Islam killed [his] brother]," that he was "a disgrace," and one wished "a terrorist [would] mow you idiots down."
You can share this story on social media: