UK police investigate fresh sexual assault claims against Kevin Spacey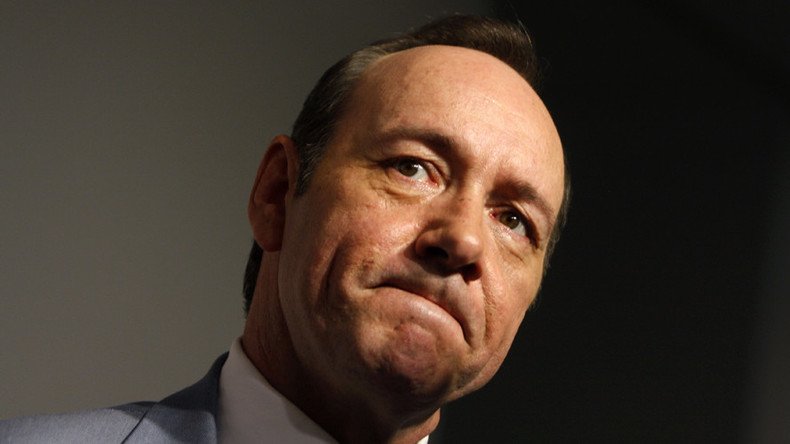 British police are investigating fresh claims that Hollywood actor Kevin Spacey assaulted an unconscious aspiring actor more than a decade ago.
The alleged victim, aged 23 at the time, claims he was sexually abused at the Oscar winner's London home.
The fresh allegations come just a week after Spacey was accused of drunkenly assaulting 'Star Trek: Discovery' actor Anthony Rapp, who was aged 14 at the time of the alleged assault.
The 'House of Cards' star has been accused of assault by more than eight people since Rapp's initial allegations, with the hit TV show canceled as a result.
Spacey has declined to comment on all other allegations aside from Rapp's, to which he released a statement on Twitter apologizing for his actions and revealing that he is gay.
It is understood the British actor behind the latest claims, who has not been identified, smoked weed with Spacey before he passed out during the 2008 incident.
The alleged victim claimed that when he regained consciousness, he discovered the Hollywood actor performing oral sex on him.
It is alleged that Spacey told him not to tell anyone.
The complainant, now aged 32, contacted police this week.
It is understood that he was passed on to the Metropolitan Police, which has released a statement concerning a 2008 incident in Lambeth.
"On Wednesday, November 1, City of London Police referred an allegation of sexual assault to the Metropolitan Police Service.
"It is alleged a man assaulted another man in 2008 in Lambeth. Officers from the Child Abuse and Sexual Offenses Command are investigating."
It is understood that the aspiring actor asked Spacey, who was the artistic director at London's Old Vic Theater from 2004–2015, for help with his career.
The Old Vic released a statement this week, expressing its dismay over the allegations levied against Spacey during his time at the theater.
"Inappropriate behavior by anyone working at the Old Vic is completely unacceptable," the statement said.
"We aim to foster a safe and supportive environment without prejudice, harassment or bullying of any sort, at any level, as set out in our joint statement with the theater industry on October 23.
"We want our employees to feel confident, valued and proud to be part of the Old Vic family. Any behavior we become aware of which contravenes these goals will not be tolerated."
In the statement, the theater urged anyone employed by or connected with the Old Vic with any type of complaint to get in touch with the theatre.
"Any experience shared will be treated in the utmost confidence and with sensitivity," the statement reads.
"We have appointed external advisors to help us deal with any information received."
You can share this story on social media: