MI6 'doesn't trust' Boris Johnson enough to share information with him, claims report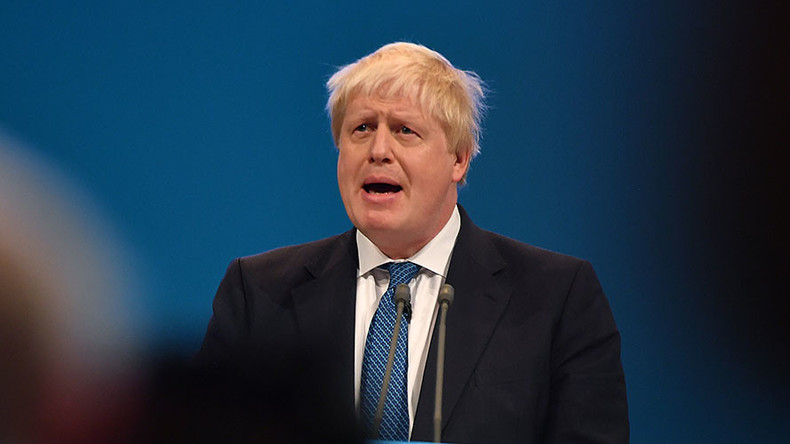 British spy agency MI6 is "wary" of sharing information with gaffe-prone Foreign Secretary Boris Johnson because the spooks "do not trust him," it has been claimed. They also don't like his style, behavior and humor, reports suggest.
Johnson was forced to defend his approach and sense of humor on Wednesday as he hit back at suggestions his witticisms are damaging Britain's relationships with other countries. "Telling jokes is often a very effective way of getting a diplomatic message across," he told MPs.
His comments came after Tory MP Tom Tugendhat, chairman of the Commons Foreign Affairs Committee, warned Johnson it is "really, really hard to do cross-cultural humor." Johnson was censured last month for saying that the Libyan town of Sirte, a former Islamic State stronghold, could be "the next Dubai" once it "clear[s] the dead bodies away."
Responding to Tugendhat, Johnson said it was "a little bit condescending" to think that those in other countries did not have a sense of humor. "Sometimes actually people greatly appreciate you are talking to them in an informal way while subtly getting the point across," he said.
Read more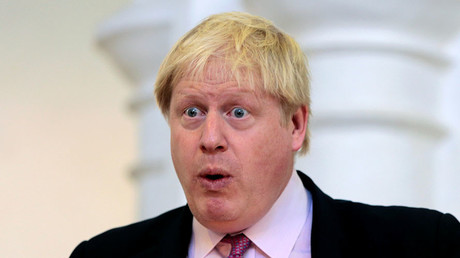 According to the Daily Mail, a report from the latest edition of the New Statesman, a left-of-center political magazine, says: "Even [Johnson's] ministerial team at the Foreign Office is said to be unhappy. The intelligence services are believed to be wary of sharing sensitive information with him, and on occasion relations with his instinctively Europhile civil servants have been strained."
The Daily Mail quotes a former British ambassador calling Johnson "the least deserving and least qualified foreign secretary in modern times, who has successfully lived down to all expectations," while another reportedly said, "Churchill would have thought he was a second-rate chancer."
A senior European diplomat reportedly said Johnson was "not taken seriously as a foreign policy actor" and was damaging British interests. He added that many of his European counterparts "positively dislike him."
Sir Nigel Sheinwald, a former ambassador to the US and the European Union, added that "His style gets in the way of handling foreign relations in a serious, responsible way at a time of real difficulty for this country. I don't think he's been at all helpful to the UK national interest, and I think that's very regrettable indeed."