Voted Leave? That's because you're thick, says Labour MP… & polling suggests he has a point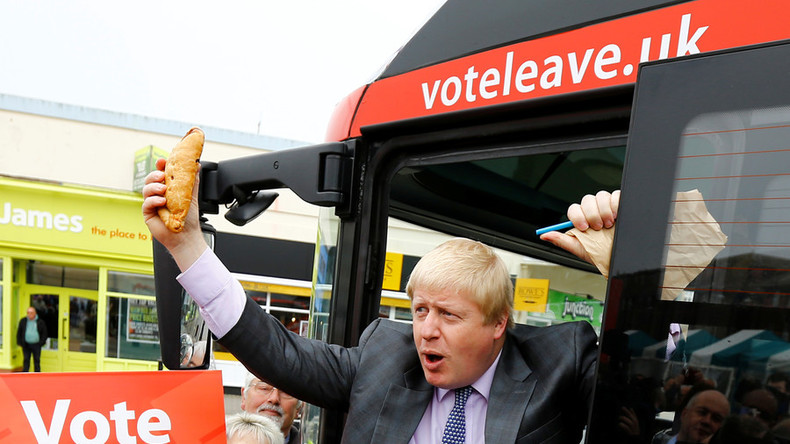 Labour MP Barry Sheerman has been accused of snobbery after claiming "better educated people" voted to Remain in the European Union. The politician, whose constituents voted to Leave in last year's referendum, denies he was suggesting Brexiteers are stupid.
"When you look at who voted to Remain, most of them were the better educated people in our country. You can actually see the pattern. Nearly all the university towns voted to remain," the MP for Huddersfield told the BBC on Sunday.
Read more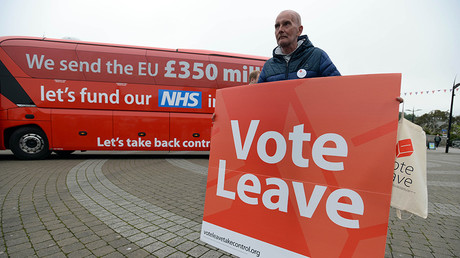 Tory MP for Pudsey Stuart Andrew, who was also appearing on the BBC show, said he was "astounded by this snobbery."
After making the remarks, Sheerman wrote on Twitter: "Pleased that my comments @BBCLookNorth on link between Brexit support & lower educational attainment has stimulated debate."
Sheerman made the comment during a discussion of the letter sent last week to universities by Tory MP Chris Heaton-Harris asking for the names of professors teaching courses involving Brexit. The Labour MP claimed Heaton-Harris was indulging in "McCarthyite sort of tactics" and that the letter was an attempt to "frighten campuses."
In response, Andrew described sending the letter as "probably not" the best thing to do, but denied that it had been an attempt to intimidate lecturers. He said Heaton-Harris "was genuinely trying to find out what was being discussed in our universities."
One of Britain's most respected pollsters has defended Sheerman's comments. Peter Kellner, the former president of YouGov, said Sheerman was factually correct. "I would not use Barry Sheerman's choice of words, but the facts are broadly on his side," Kellner told BBC Radio 4.
"Overall, people who left school at [the age of] 15 or 16 voted around two to one for Brexit. [For] people who got up to A-level or equivalent qualification [it was] 50:50. Graduates voted two to one to Remain in the EU. So yes, there is quite a clear educational gradient in the way people voted in last year's referendum."
Pleased Peter Kellner vindicated my views on link between length of education & propensity to vote Leave @BBCr4today

— Barry Sheerman (@BarrySheerman) October 30, 2017
Kellner pointed out that a similar education divide was seen in June's general election. "People who were for Brexit tended to move to the Conservatives. People who were Remain tended to move towards Labour. So because of this educational connection, it means there was quite a big swing to Labour amongst graduates. And quite a big swing to the Conservatives amongst people who left school at 15 or 16."