Corbyn snubs dinner with Israeli PM commemorating Balfour Declaration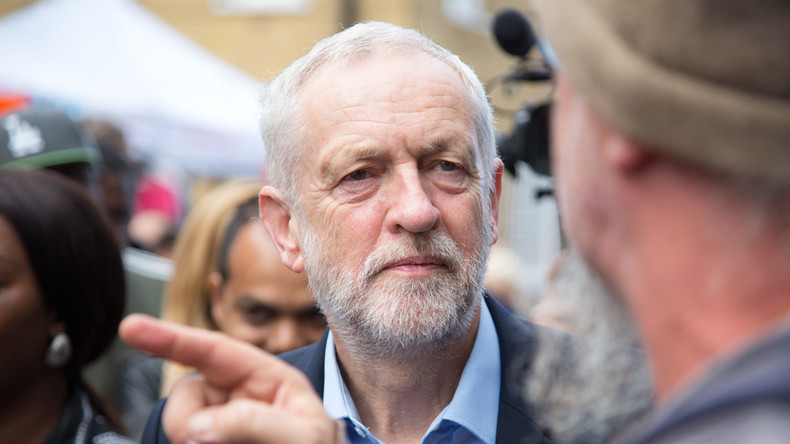 Jeremy Corbyn has snubbed a ceremonial dinner with Israeli PM Benjamin Netanyahu and Theresa May. Scheduled for Thursday, November 2, the dinner will commemorate exactly 100 years since Britain officially backed the creation of a Jewish homeland.
Corbyn, leader of the Labour Party and staunch supporter of Palestinian rights, is said to have nominated shadow foreign secretary Emily Thornberry to attend in his place. The snub comes as the Israeli ambassador to London Mark Regev told the Sunday Times that any opposition to the formation of an official Jewish state equates to supporting "extremists."
Although he did not comment directly on Corbyn's rejection, Regev said: "Those who oppose the Balfour Declaration are exposing themselves for the extremists they are. If you oppose a Jewish national home, that means you think Israel should be destroyed.
"And let's be clear: that's the position of the Iranian government; that's the position of terrorist groups like Hezbollah and Hamas."
The Balfour Declaration, a 67-word letter sent by then-foreign secretary Arthur Balfour to Lord Walter Rothschild, a prominent Zionist of his day, was signed on November 2, 1917. On behalf of the British government, Balfour pledged support for the establishment of a "national home" for the Jewish people in Palestine, then a part of the crumbling Ottoman Empire.
It is seen as an important milestone in Israel's formation as an independent state.
The Palestinian Authority (PA), however, has described the declaration as "our tragedy," as it paved the way for the 1948 Nakba, or catastrophe, which saw the Palestinian people forced off their land.
The PA called on Theresa May to use the dinner on Thursday as an occasion to issue an apology, a suggestion that Downing Street has rejected.
It is not the first time Corbyn has turned down an event attended by Israeli dignitaries. Just last month at the Labour Party's annual conference in Brighton, the socialist failed to attend a Labour Friends of Israel reception attended by Regev.
Claiming he had to work on his speech, he sent Thornberry instead. But Corbyn was seen at three other receptions that same night.