Pro-Palestine posters on Balfour centenary 'censored' by London transport authority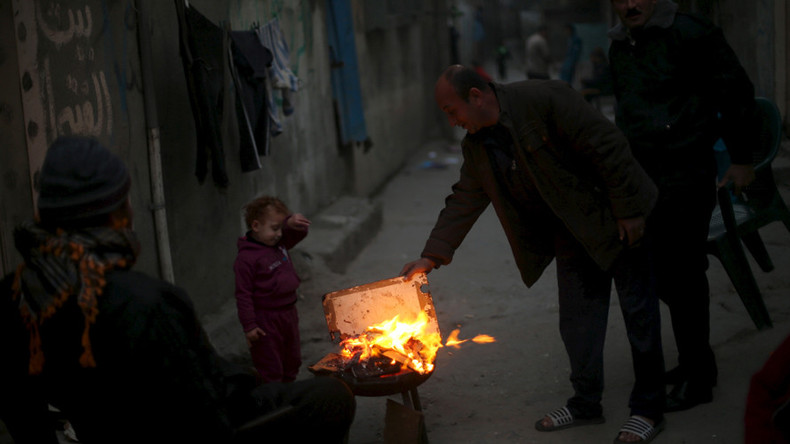 Transport for London (TfL) has been accused of censorship after refusing to allow campaigners to display posters giving the Palestinian perspective on the Balfour Declaration. The posters were designed to mark the 100th anniversary of the colonial-era document that led to the creation of Israel.
The declaration, signed on November 2, 1917, saw then-foreign secretary Arthur Balfour agree to the establishment of a national home for Jewish people in Palestine. Palestinian Ambassador to the UK Manuel Hassassian has accused TfL of censorship.
The advertising campaign, called Make It Right, includes images of life before and after 1948, when Palestinians were forced from their homes during the Arab-Israeli war.
At the time, the British Government believed their interests could be served by supporting Zionist ambitions in Palestine.
The Palestine Mission to the UK, the group behind the campaign, was left outraged after TfL said the adverts "did not comply fully with our guidelines."
They were rejected under Clause 2.3(h) of the guidelines, which refers to campaigns relating to "matters of public controversy or sensitivity."
"Palestinian history is a censored history," Hassassian said in a statement.
"There has been a 100-year-long cover-up of the British Government's broken promise, in the Balfour Declaration, to safeguard the rights of the Palestinians when it gave away their country to another people.
"TfL's decision is not surprising as it is, at best, susceptible to or, at worst, complicit with, all the institutional forces and active lobby groups which continuously work to silence the Palestinian narrative.
"There may be free speech in Britain on every issue under the sun but not on Palestine," added Hassassian.
The Palestinian charity said it was not asked to adapt the adverts, as can be requested by an advertising agency. It also questioned why an identical teaser ad was allowed in Westminster underground station last year without objection.
Palestinian leaders, including Palestinian Authority President Mahmoud Abbas, have requested that Britain apologizes for the Balfour Declaration.
The Government refused to issue an apology in April this year, saying it had helped to establish a "homeland for the Jewish people in the land to which they had such strong historical and religious ties was the right and moral thing to do, particularly against the background of centuries of persecution."
The Government did, however, recognize that the declaration should have protected Arab political rights.
Protests will take place across Britain in November as Theresa May and her Israeli counterpart, Benjamin Netanyahu, celebrate the centenary.
You can share this story on social media: