London mayor accuses govt of 'dragging its feet' on counter-terrorism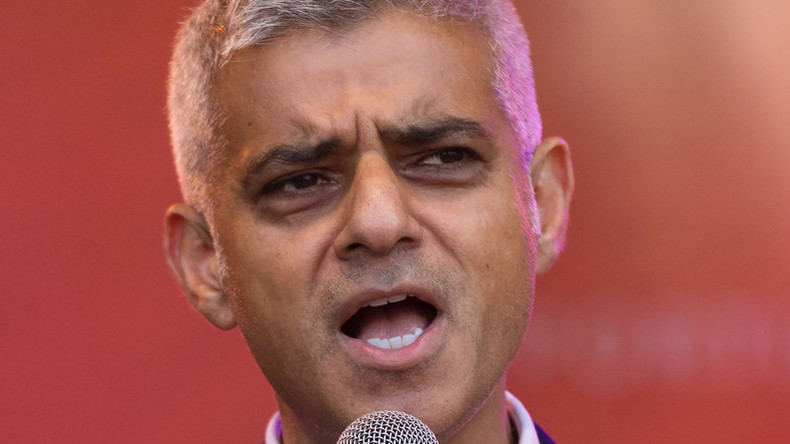 Mayor of London Sadiq Khan has hit out at the government for failing to play its part in keeping London safe from terrorism. The criticism comes as police face accusations of letting criminals off too easily while crime in the country is at a record high.
The mayor said he is doing "everything in his power" to keep the capital safe from terrorists. While police and emergency services are doing a "fantastic job," he said, the government is still "dragging its feet."
Khan made the remarks after the publication of a report into London's readiness to deal with terrorist attacks on Wednesday.
"In the face of a growing threat to London and other global cities, I am doing everything in my power to ensure our capital is as prepared as possible to respond to terrorism," he said.
The mayor accepted that authorities had acted on two thirds of the recommendations contained in the report, but said: "The government needs to put Londoners' safety first: it must step up, stop dragging its feet and take urgent action on the remaining recommendations."
The recommended actions include increasing funding for counter-terrorism security advisers specifically in London, security at public events, and for the government to publish its new CONTEST counter-terrorism strategy.
"They must also provide the proper funding our police and other emergency services need," said Khan.
"I have made it clear time and time again that the Met's budget is on a cliff-edge, and have done everything in my power to provide the police with extra funding.
"If the government continues to ignore the stark facts, then all the great work we have achieved together to keep Londoners safe from terrorism could be put in jeopardy."
The comments come as figures suggest that arrests have almost halved in a decade, drawing into question current standards of policing.
Official figures released on Friday show that the number of arrests by police in England and Wales fell from 1.5 million in the year to the end of March 2008 to 779,600 in the year to the end of March this year - a drop of 48 percent.
The Home Office said the drop is mainly down to police sending out warnings to young people to keep them out of jail before resorting to arrest.
"Resourcing pressures," however, were also found to be a factor.
According to a report by Her Majesty's Inspectorate of Constabulary this year, police "may have to travel greater distances to take someone to custody and may be less likely to do this on a busy shift."
Lord David Blunkett, the former Labour home secretary, warned such a drop may incite criminals to pursue their unlawful acts.
"Police are reluctant to arrest people because of the amount of paperwork involved, so officers are encouraged to give warnings rather than arrest people," he told The Times.
"That means people are on the street who might otherwise be prosecuted and it sends a signal that reverberates very quickly, which will lead criminals to think they can get away with it."