London could lose 4,000 police officers as Met cuts back amid crime surge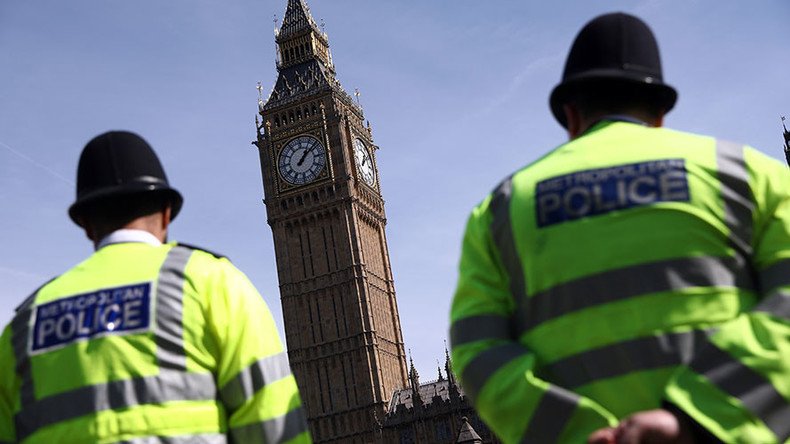 Budget cuts could mean that London is about to lose thousands of police officers, leaving the capital's residents at a heightened risk from terrorism and rising crime.
Internal estimates seen by the Times suggest that police ranks could be cut from 32,000 to 28,000 due to government pressure to come up with savings.
The cuts would mean that officers who leave the force will not be replaced.The reduction, which could ultimately return the force to staffing levels not seen since 2003, comes amid fears about rising crime.
The Met figures indicate that gun crime is up by 42 percent and knife crime has increased by 24 percent since 2016.
There are also fears that the Met's ability to respond to acts of terrorism or cyberattacks will also be undermined.
London's mayor, Sadiq Khan of the Labour Party, was quick to blame the Conservative government.
"The Tories would put the capital's safety at risk, making it more difficult to tackle crimes that are rising and a huge source of concern to Londoners like knife crime, acid attacks, burglary, and antisocial behavior," Khan told the Times.
"It would also make it more difficult for the Met to fight terrorism," he added.
Met Commissioner Cressida Dick has only recently inherited the force, which has been forced to scrounge up savings of £600 million since 2013.
The commissioner voluntarily took a pay cut of £40,000 and gave up her rights to the official Range Rover, used by her predecessor Sir Bernard Hogan-Howe, in favor of a pool car.
"It is possible the force will be smaller in the future, but the numbers, and claims as to how, are speculation," a Met spokesman told the newspaper.
You can share this story on social media: