Wave of knife attacks in London claims 11th victim in 2 weeks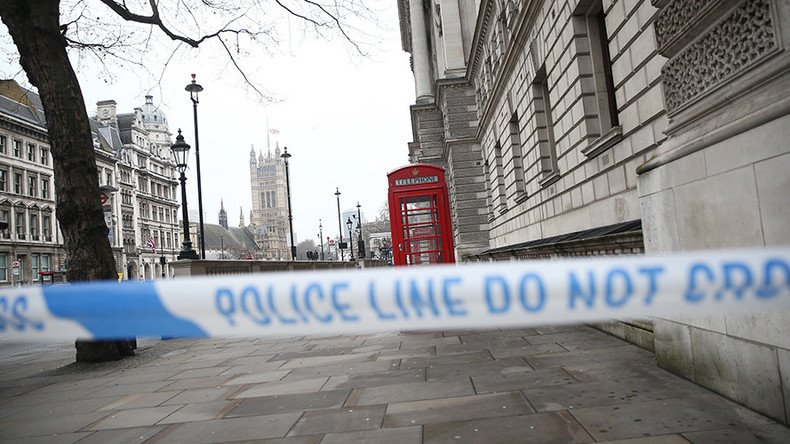 A 17-year-old stabbed to death in northwest London over the weekend became the 11th person to die of knife wounds in the capital in the past two weeks alone.
The teenager, who is yet to be identified, was found by paramedics on Walthamstow High Street on Saturday just after 11:30pm.
The boy was rushed to hospital but died of his wounds shortly after, according to the Metropolitan Police, which has launched a murder investigation.
The victim is thought to have found himself embroiled in an altercation in a Lidl parking lot before being killed.
Ahmed Ahmed, 30, owner of a nearby café, told the Evening Standard: "It was a fight in the Lidl car park.
"This is the area groups of young people get together. We have been asking police to do something about it."
The latest incident is the second fatal stabbing recorded over the weekend in London, after a 23-year-old man died after being found stabbed in Uxbridge at 1am on Saturday morning.
Last Friday, father-of-two Crispin Siddon, 35, was stabbed to death after an altercation in a salon in Harlesden, northwest London.
And just 24 hours earlier a 20-year-old woman was found stabbed to death by police in Mile End, east London, shortly before 11pm.
In response to the string of stabbings the Met has renewed its Operation Sceptre campaign to crack down on knife crime.
According to official statistics, knife crime soared by 24 percent in the year to April.
In response to the surge, London Mayor Sadiq Khan stressed that no knife crime will be tolerated in the city and that any such incident would be dealt with swiftly.
"My message today is clear: if you carry a knife in London, we will catch you and arrest you," he said.
However, people hit back at Khan for previously falling "silent" over the dozens of stabbings.
ha ha, good question, and still the labour london mayor is silent about the london stabbings, too busy lording it https://t.co/vj9pBCiFwe

— andylondon (@andylondon) May 2, 2017
Others took to Twitter to blame the stabbings on Britain's ruling Conservatives for reducing funds to public services and law enforcement.
11 fatal stabbings in London in 2wks
Tories slash police numbers
Met Police Chief says violent crime is a concern.
Tories the party of crime

— jim macred (@smokejack) May 9, 2017
While others simply expressed general dismay at the number of stabbings making headlines in London.
"London stabbings" is all I ever see on the news now! It's so sad!

— Karis (@Miss_Karis_) May 7, 2017
The timeline of 11 fatal London stabbings in two weeks is disgusting

— Ven (@Amazinqavenna) May 8, 2017
You can share this story on social media: