Tougher penalties for suspects even 'slightly involved' in terrorism plots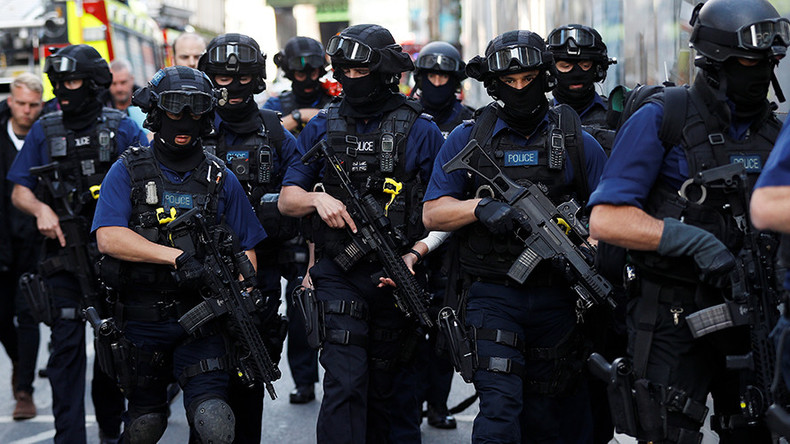 New, tougher sentences have been proposed to deal with "less sophisticated" yet "equally dangerous" terror plots.
The Sentencing Council, which draws up penalty guidelines for England and Wales, issued the first draft of sentences for terrorism-related offences ever handed to a court.
In view of the heightened terrorist threat in the UK, stricter punishments may now apply to anyone who is even slightly involved in a terror plot.
Under the guidelines, minimum terrorism sentences would extend from the existing minimum of between 21 months and five years, to between three and six years.
The proposals come as the UK has been rocked by five terrorist attacks within a span of just a few months that killed at least 30 and injured many more.
Manchester Arena, London Bridge and Borough Market, Finsbury Park and – most recently – Parsons Green tube station have all been targeted.
Under the new legislation, the use of social media and encrypted communication systems to avoid detection would also amount to an "aggravating factor", lengthening sentence terms.
The Council's chairman Lord Justice Treacy highlighted how the proposals aim to reflect a wide scale of terror offences and said:
"We want to ensure that courts have comprehensive guidance for dealing with these extremely serious cases.
"Offences vary greatly and could include someone who tries to make a bomb, another who urges others to join a terrorist organisation or a group plotting a murderous attack on the public."
The legislation comes amid claims that it is increasingly easy and cheap for terrorist suspects to get hold of technology for DIY explosives in the dark corners of the internet, as well as on high streets.
An improvised explosive device (IED) set off just last month on a District line tube train at Parsons Green in the Fulham area left almost 30 people injured.
The bomb was understood to have been made at home by one of the perpetrators. Further loss of life was prevented only by the fact that the device failed to fully detonate.
The device contained an explosive substance associated with the Islamic State (IS, formerly ISIS/ISIL) called triacetone triperoxide (TATP), known as the "mother of Satan", which was also used in the Manchester, Paris and Brussels terrorist attacks.
The Council said terrorist attacks are "taking less time to be prepared" but current legislation is not adequately tailored to that.
"[In] the current climate, where a terrorist act could be planned in a very short time, using readily available items as weapons, combined with online extremist material on websites which normalise terrorist activity," the Council said, "these offences are more serious than they have previously been perceived."