Son denied right to keep his parents' corpses refrigerated at home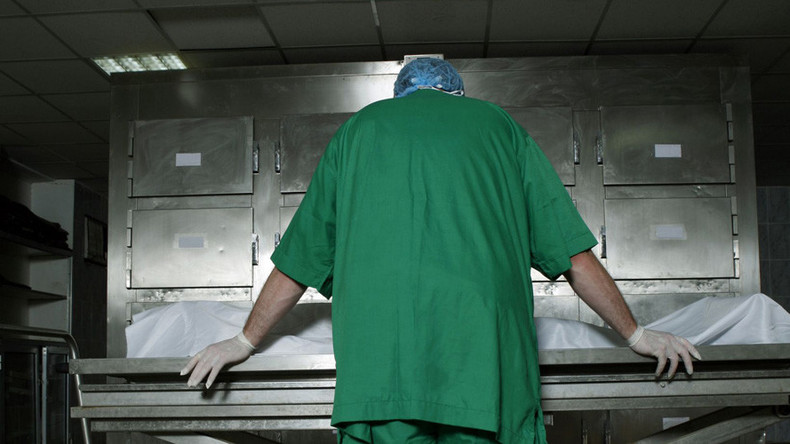 A bereaved son who wanted to keep the remains of his dead parents in his fridge has been denied the right to hold onto their bodies. Melvyn Marcel was planning to build a mausoleum in his garden for the two corpses, which were discovered in a basement in 2002.
Police discovered the remains of Eugenios and Hilda Marcel in a former fishmonger shop in Polwarth, Scotland while they were looking into another alleged crime.
READ MORE: Morgue workers cut open corpse to steal hidden drugs
Officers were investigating allegations of fraud at a funeral home in Broxburn, West Lothia, when they stumbled upon the husband and wife. Hilda died in 1987 from lung cancer, while Eugenios passed away from prostate cancer in 1994.
It is alleged that the undertakers were paid to preserve the embalmed remains. Four employees were subsequently sacked.
Marcel pleaded with judges at the Court of Session to stop Edinburgh City Council disposing of the remains on Friday.
He was appealing an earlier decision by Lord Mulholland to allow Edinburgh City Council the authority to bury the couple. The Marcels' bodies have been stored at Edinburgh City Council's mortuary ever since they were discovered.
Edinburgh City Council has allegedly tried to engage with Marcel since 2012, but the son insisted he would build a refrigeration unit at home before taking their remains to the West Bank in the occupied Palestinian territories. The council argued that they had a statutory duty to dispose of the bodies.
"I'm fighting for justice but nobody's helping me," Marcel told the court.
Eugenios and Hilda were buried at Craigmillar Castle Park Cemetery on Thursday morning before a small congregation, the Daily Record reported. It is not clear whether their son attended the burial.
You can share this story on social media: