British couple jailed after live streaming sexual abuse of child to US pedophile via Skype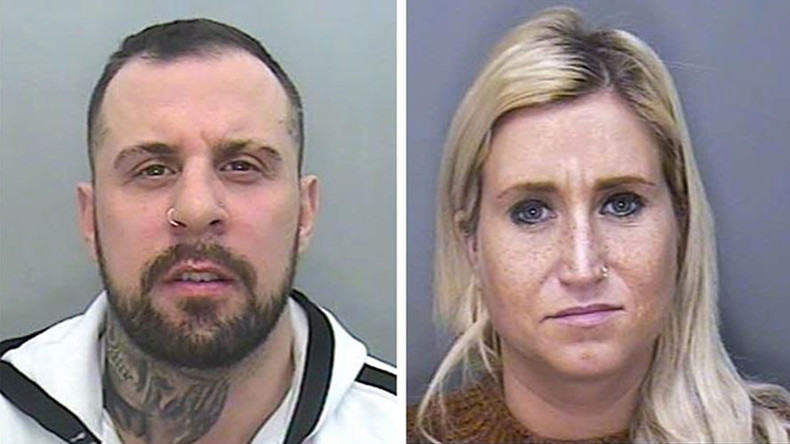 A Devon couple who drugged a young girl they nicknamed "sleeping beauty" before live streaming her sexual abuse to an American pedophile via Skype have been jailed. Sarah Gotham, 34, and Craig Forbes, 36, will spend a total of 17 years behind bars.
Gotham and Forbes were first contacted by pedophile Kori Ellis on a 'chat-roulette' site called Omegle after searching the words "pedo" or "pedophile" in the search bar for shared images. The couple and the American, a registered sex offender, then swapped Skype details and streamed their depraved acts to her.
Gotham was jailed for nine years and Forbes was sentenced to eight. Forbes had earlier admitted three charges of sexual assault, possession of indecent images, and breaching a sexual-harm-prevention order.
Plymouth Crown Court heard how the couple had sex sessions while the girl was present, and that Gotham also performed sex acts on the girl. They broadcast it live via Skype to Ellis, a former magician's assistant and dominatrix.
The pair came to the attention of British police through the arrest of Ellis, who has since pleaded guilty in the US to the production of indecent images of children, the court heard. Ellis was flown to the UK accompanied by four FBI officers to give evidence against the couple.
Ellis said the couple had foot fetishes and asked her to paint her toenails in front of the webcam. She told the jury that she watched Gotham abuse the girl alone and on other occasions with Forbes.
Prosecutors said Gotham "was more than a spectator or passenger" and played an active part in the abuse.
Detective Sergeant Brian Slade, from the Devon and Cornwall Paedophile Online Investigation Unit, said in a statement: "We welcome the verdict which has led to these depraved people being put behind bars.
"Gotham and Forbes carried out horrendous acts on a vulnerable child. While Forbes admitted what he had done, Gotham has acted completely without remorse and has always claimed that she had nothing to do with it.
"Ellis... was a compelling witness although her evidence was clearly distasteful, and at times harrowing for the jury to listen to in court," he said.
Howard Phillips, senior Crown prosecutor, added: "This case shows that wherever online sexual abuse is uncovered, we can work with international law enforcement agencies to pursue offenders and bring them before the courts."