'Neo-Nazi' National Action leader charged over plot to murder Labour MP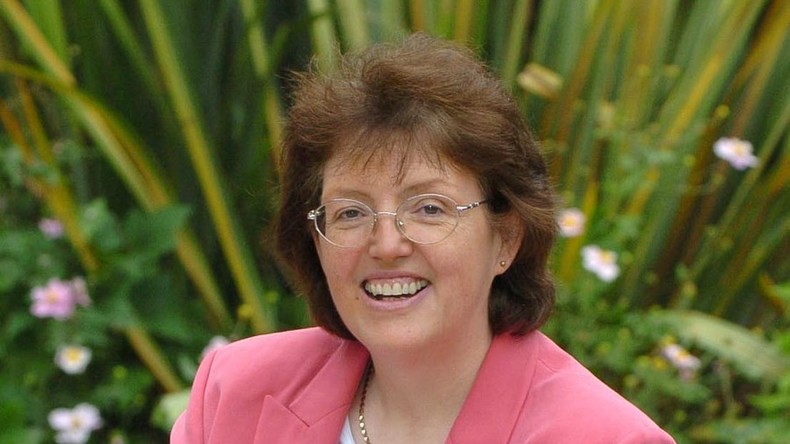 The alleged leader of banned far-right group National Action has been charged with encouragement to commit murder in a plot relating to Labour MP Rosie Cooper. Christopher Lythgoe was arrested as part of a crackdown on the extremist group.
Cooper, the MP for West Lancashire, confirmed she had been the subject of alleged encouragement to murder by the National Action leader. She said: "I would like to thank everyone involved in this case, especially the counterterrorism police, for keeping me and the public safe."
READ MORE: 2 more neo-Nazi groups banned after links to far-right terrorists National Action exposed
Lythgoe, of Warrington, will appear at Westminster Magistrates Court on Friday, alongside another 22-year-old who cannot be named. He has been charged with intention to commit acts of terrorism and threats to kill, Greater Manchester Police said.
The arrests took place as part of a police probe into the far-right group, the first of its kind to be proscribed in 2016 by Home Secretary Amber Rudd amid claims it was concerned with terrorist activity. The home secretary at the time called the group a "racist, anti-Semitic and homophobic organization."
The group used a converted warehouse in Warrington as its headquarters, which included a gym and an office.
Other members of the group were arrested on the charge of belonging to a proscribed group, which currently carries a sentence of up to 10 years in prison. They include Garron Helm, 24, and Matthew Hankinson, 23, both from Merseyside, and Andrew Clarke, 33, and Michael Trubini, 35, both from Warrington.
All of the men are due to appear at Westminster Magistrates' Court on Friday.
It comes after two serving British Army soldiers and one graduate were charged with belonging to the neo-Nazi group.
Scottish Dawn and NS131 (National Socialist Anti-Capitalist Action), understood to be aliases of National Action, were two other groups proscribed last month. Rudd said the group had been "masquerading" under the two pseudonyms.