2 more neo-Nazi groups banned after links to far-right terrorists National Action exposed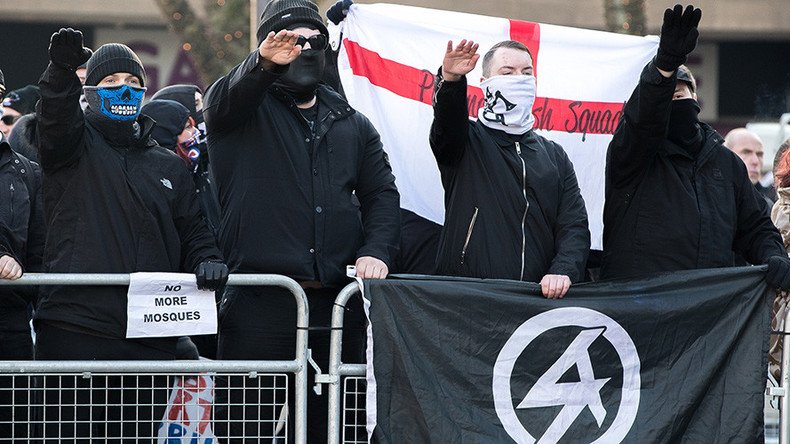 The government says it has banned two neo-Nazi groups – 'Scottish Dawn' and 'NS131' (National Socialist Anti-Capitalist Action) – both aliases of proscribed terrorist organization National Action.
National Action became the UK's first-ever neo-Nazi terrorist group to be banned in the UK when the government outlawed it in December 2016. The group has been operating under new names in order to evade authorities.
Home Secretary Amber Rudd said she would not allow the "vile racist" group to "masquerade under different names."
Being part of any of the groups will now carry a sentence of up to 10 years in prison.
"By extending the proscription of National Action, we are halting the spread of a poisonous ideology and stopping its membership from growing - protecting those who could be at risk of radicalization," Rudd said.
Scottish Dawn has described itself as a "new Identitarian [sic] social movement formed from various organizations in 2017 to develop a coherent conception of Scottish identity and secure its place within Scottish politics."
NS131 is "a platform dedicated to promoting and spreading NS street art and physical propaganda," according to its website.
Despite the ban, there remains concern members will simply change the organization's name yet again.
It comes after the arrest of 11 suspected members of National Action on Wednesday. Of those arrested, five were allegedly planning terrorist acts understood to relate to "threats against individuals."
Earlier this month, three men – including two British soldiers – were charged under counter-terrorism laws with being members of National Action.
You can share this story on social media: