Care BnB - Would you rent a room to the NHS for a stranger to recover from surgery?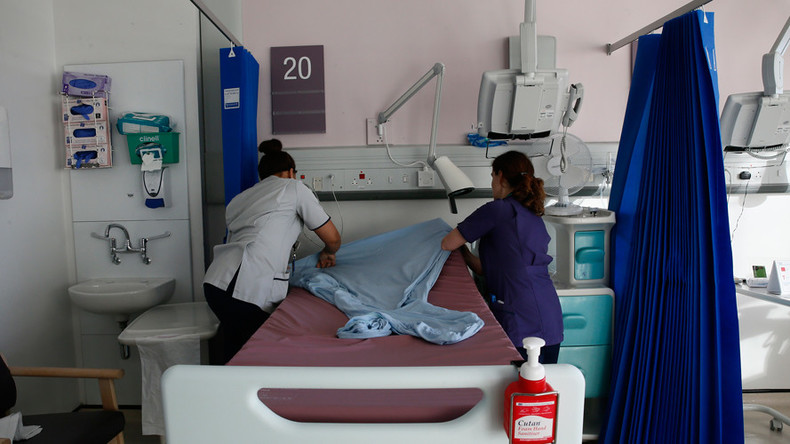 An NHS hospital has backed down over plans to offer homeowners £1,000 a month to host recovering patients in their spare rooms. The scheme would have seen patients discharged following operations and sent to nearby homes to recuperate.
Run by the startup CareRooms, the three-month scheme would have seen between 5 to 10 residents hosting 30 eligible patients from Essex's Southend University Hospital NHS Foundation Trust.
But amid a mounting backlash about the safety risks of such schemes, the hospital said it has "no intention ... to support the pilot at this time."
The plan was to give hosts training and access to a helpline, without needing to have medical or care experience. During the patient's stay, the hosts would have been tasked with supplying them heat, drinks, and three microwave meals a day.
Dr. Harry Thirkettle, co-founder of CareRooms, said that the company aims to be "better than standard practice," during an interview with Health Service Journal.
"We are not going off half-cocked… We are not going to start taking on patients until we have satisfied all these different organisations' governance procedures and committees [NHS providers, commissioners and councils]. We are really carefully considering this and making sure it is as safe as possible."
The trial has been criticized by the campaign group 'Save Southend A&E,' who also told the Health Service Journal, "We are shocked that an NHS trust is endorsing such a company. Offering beds in private residential homes opens a huge can of worms for safeguarding, governance and possible financial and emotional abuse of people at their most vulnerable time."
"NHS Airbnb" every patient's dream is to recover from an operation in the house of a complete stranger.

— charlieturner100 (@garside66) October 26, 2017
The plan for a radical trial comes as the NHS faces a massive shortage of beds. According to the organization's figures, last year 2.2 million hospital 'bed days' were lost in England alone due to the delayed transfers of care. The cause for the loss is often leveled against the perceived practice of 'bed-blocking,' in which patients stay longer in the hospital than is necessary, leading to an estimated 8,000 deaths each year.
The scheme follows a similarly radical NHS plan to tackle 'bed blocking' unveiled earlier this year, which would involve 35,000 new and converted properties that would be used by hospitalized over-60s. The spaces would be specially converted to assist in the mobility of the older patients. The scheme's first phase is set to roll out in Manchester.