People are going blind & dying because of UK hospital delays, report finds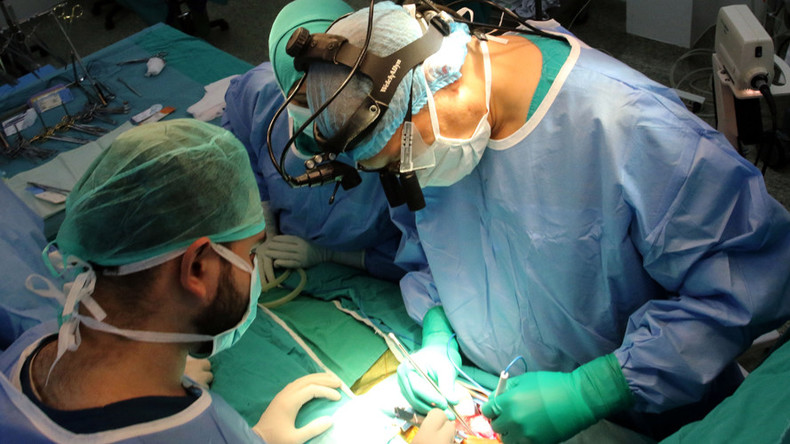 Patients waiting for heart treatment have died and those waiting for eye care have gone blind because of serious delays in delivering services, according to a damning report on Cornish hospitals.
The National Health Service (NHS) has placed the Royal Cornwall Hospitals NHS Trust in special measures after an inspection from the Care Quality Commission (CQC) found it was inadequate across multiple departments.
The trust had been told to make immediate improvements after a CQC inspection in July found there were serious safety issues in the maternity and pediatric emergency services and long waiting lists in cardiology and ophthalmology.
Up to 554 patients in cardiology were delayed as they awaited their appointments between December 2016 and June 2017. Two of the patients died.
While inspectors say it cannot be proved for certain, it is "highly likely" the delays on the waiting list caused the patients' deaths.
CQC Chief Inspector of Hospitals Professor Ted Baker said there is "persistent evidence of care falling below the standards" resulting in patients being put at risk.
It comes after the trust had already been called to make improvements when a previous inspection in January 2016 found its services inadequate.
Baker added that despite the "compassion" of staff and hospitals' "best efforts" the structures show "a history of poor performance, with a failure to make improvements over a number of years."
"The time has now come to bring in external support which is why I am recommending that the trust goes into special measures," Baker said, as reported in the Independent.
As the CQC carried out its inspection, it found that of those seeking eye treatment, 6,503 patients were delayed in having their appointment, while 1,200 patients waited for treatment for the condition of wet age-related macular degeneration.
The commission also found severe problems in maternity, with the number of midwives being insufficient or lacking the right training for neonatal life support.
Kathy Byrne, chief executive of the trust, apologized for the failures.
"We take the CQC report very seriously and I want to apologize to any patient who has waited too long for treatment or not received the very best care.
"We have now established a stable senior leadership team and we want good clinical leadership to be at the heart of our quality improvement program.
"Everyone who works in our hospitals is committed to making the changes our local community and regulators want to see."
You can share this story on social media: