Alleged rape, amputations, lost keys: England sees spike in serious incidents on ambulances
Published time: 31 Aug, 2017 16:07
Edited time: 1 Sep, 2017 11:29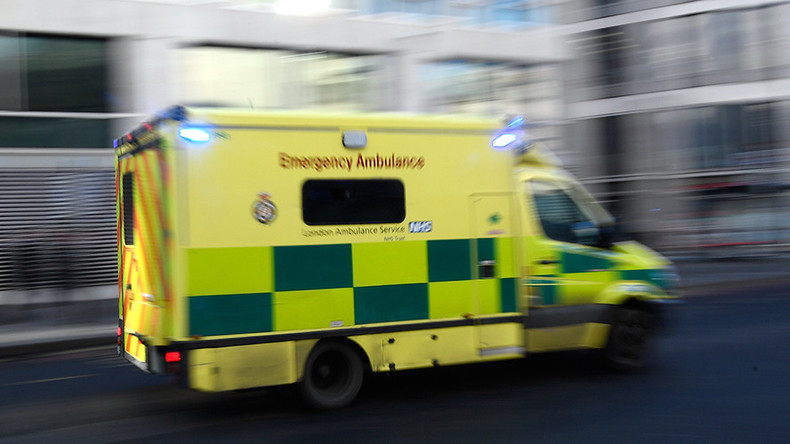 Serious incidents on English ambulances, including alleged rape, a patient falling off a trolley, and a patient dying after a delay caused by "lost ambulance keys," have seen a 12-percent increase in the past five years.
The number of incidents – which have also seen wrong drugs being prescribed and road accidents involving ambulances – rose in seven of England's 10 ambulance areas.
The Association of Ambulance Chief Executives, however, claimed only a "tiny number" of patient journeys went awry.
Reported cases include a patient needing a leg amputation in 2014 after falling over in a West Midlands ambulance.
In 2015, the East Midlands Ambulance Service received reports of an alleged sexual assault on an elderly woman by a member of staff.
Another patient on the North West Ambulance Service reportedly died in 2015-16 after vital medical equipment was "missing from the ambulance."
One of the UK's largest trade unions, Unison, said the spike in the number of incidents is due to the pressure faced by the NHS.
Sara Gorton, head of health at Unison, said: "This rise reflects the intolerable pressures facing ambulance services country-wide.
"Cutbacks and chronic staffing issues have left them struggling to cope, as is the whole of the NHS," Gorton said, according to the BBC.
The London Ambulance Service saw the biggest rise, where the number of SIs jumped from 16 in 2012-13 to 90 in 2016-17 – a staggering increase of 462 percent.
READ MORE: Doctor Robot? British hospitals to trial AI helpline managed by 'chatbots'
The force, however, responded to the figures by saying the rise was due to staff being encouraged to report incidents.
A spokesman added: "We're the busiest emergency ambulance service in the country, handling over 5,000 calls each day – an increase of over 10% from 2012-13."
The East of England Ambulance Service, however, saw the largest rise in 2016-17, with 96 incidents needing investigation.