Tweeting Trump seems to think radical Islam causes all crime in Britain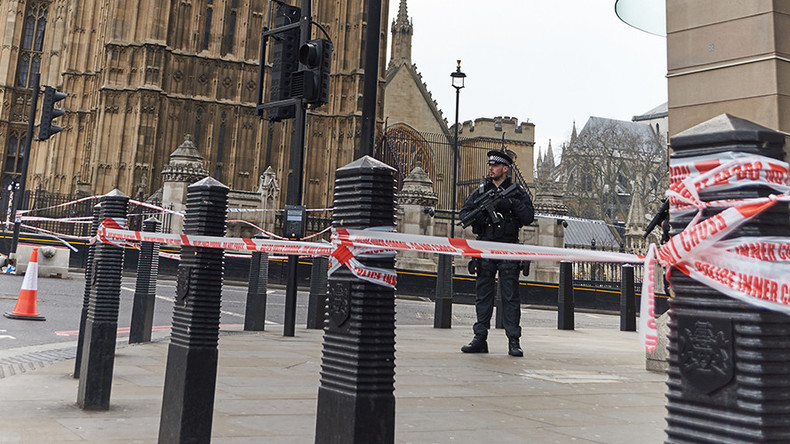 Donald Trump is worried about crime, but not in the US. Not only does the president see the reported rise in UK crime rates as a threat to US citizens, he also views every sex assault, burglary and homicide in Britain as the result of radical Islam.
Displaying no knowledge of UK law, or any sign of having read the report from the Office for National Statistics (ONS) on UK crime stats, Trump apparently thinks he knows what is behind this year's 13 percent rise.
Terrorism.
Clearly failing to learn from his mistakes with Sweden, a country he named as having suffered a terror attack of which its government knew nothing, Trump has now offered his similarly unsolicited verdict on the UK.
Read more
In a statement more sweeping than his iconic combover, Trump attempted to link the growth of all kinds of crime to the spread of radical Islam. Britons are furious.
Trump's bizarre tweet on Friday morning said: "Just out report: 'United Kingdom crime rises 13% annually amid spread of Radical Islamic terror.'
"Not good, we must keep America safe!"
Trump was quoting figures from the ONS report released on Wednesday. New data revealed the number of crimes in one year passed five million for the first time in a decade. Among the most staggering increases was a surge in knife crime, which had risen 26 percent year-on-year.
Robberies, sex assaults, stalking and harassment were also up – none of which were linked to terrorism by the ONS. Of the hundreds of murders recorded, only around five percent were linked to terrorism.
The report said: "Of the 664 homicides recorded in the year ending June 2017, there were 35 relating to the London and Manchester terror attacks."
Green Party co-leader Caroline Lucas has called on UK Prime Minister Theresa May to publicly condemn the president's "outright fear mongering."
Just out report: "United Kingdom crime rises 13% annually amid spread of Radical Islamic terror." Not good, we must keep America safe!

— Donald J. Trump (@realDonaldTrump) October 20, 2017
Trump's analysis of crime in the UK comes just weeks after a US national, Stephen Paddock, killed 58 people and injured hundreds more at a music festival in Las Vegas with the help the of 23 legally-purchased firearms he had in his hotel room.
An FBI report found in 2016 the US homicide rate had increased by nearly 8 percent.
This is not the first time Trump has opined on terrorists in Britain. The president once said there were areas of Britain where police fear for their lives because of the spread of radical Islamists.
Trump also attacked London Mayor Sadiq Khan when he said Londoners should "not be alarmed" by the rise in the number of police on the streets following the London Bridge terrorist attack in June this year.
In the aftermath of the van and knife rampage, the US president tweeted: "At least 7 dead and 48 wounded in terror attack and Mayor of London says there is 'no reason to be alarmed'!"
Read more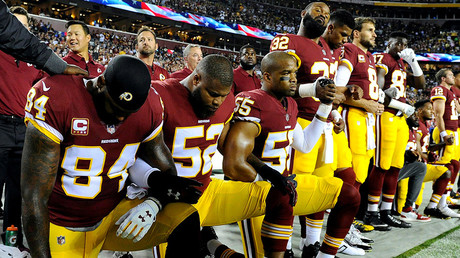 When Khan pointed out he had been urging the public not to be alarmed by armed police on duty in the area, Trump accused him of making up a "pathetic excuse."
The president has again drawn the ire of British commentators.
Fraser Nelson, editor of the conservative Spectator magazine, said using the word "amid" can be used dangerously to link things which have no reasonable connection.
"'Amid' is a word beloved by fake news websites, to conflate correlation and causation. UK crime is also up 'amid' spread of fidget spinners," he said.
Others called out Trump on US crime figures 'amid' his campaign to "make America safe."
Trump previously cited UK terror attacks as a reason to introduce tougher immigration controls in the US and stop the spread of terrorism there.
"While improvements made by police forces in recording crime are still a factor in the increase, we judge that there have been genuine increases in crime – particularly in some of the low-incidence but more harmful categories," said ONS crime stats specialist John Flatley.