Third time lucky? Theresa May's clout with Trump tested again over Iran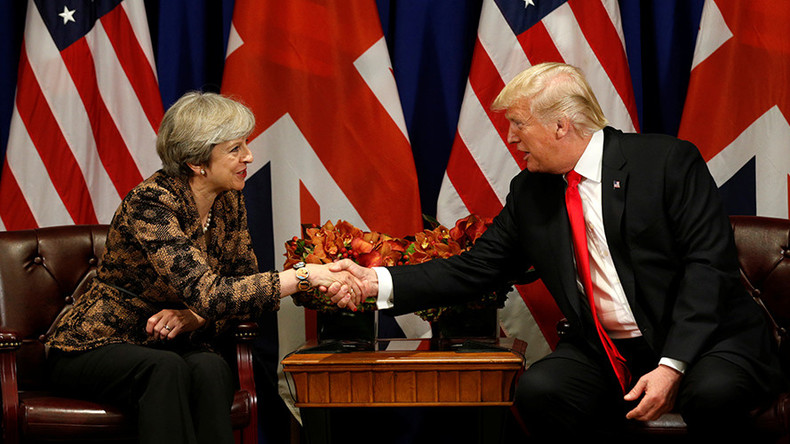 They may have strolled hand in hand around the White House, but the honeymoon is over for the leaders of Britain and the US.
Theresa May is attempting to talk Donald Trump down from provoking nuclear problems with Iran in the Middle East, but – based on recent history – the Prime Minister may have overestimated her influence.
President Trump announced he will soon be setting out his "new" vision for Iran, two years after a deal was signed to dismantle the nation's nuclear programme.
In 2015 the Iranians agreed to end their rapidly advancing nuclear program and use it for civilian purposes only, in return for a lift on sanctions and the unfreezing of billions of dollars in assets.
The Joint Comprehensive Plan of Action (JCPOA), signed between Iran and the five permanent UN Security Council members in 2015, could be entirely derailed by Trump.
Trump denounced the JCPOA deal at the United Nations General Assembly as "an embarrassment" for his country, claiming it did not serve US security interests.
May spoke with Israeli Prime Minister Benjamin Netanyahu earlier this week, before delivering an ambiguous message in which she declared that the UK should be "clear eyed" on Iran.
Now she has turned her attention to Trump.
According to reports, the British Prime Minister is privately leaning on the US President to keep the nuclear deal with Iran. If Trump pulls out Iran has vowed to remove any US presence from its nation and the surrounding region.
Israel has raised concerns that an angry Iran could pump funds into the programme and advance its nuclear weapons.
In a phone call with Trump, May stressed the importance of the deal being "carefully monitored and properly enforced," the BBC claims.
The PM urged the US to re-certify the original nuclear deal with Iran which is "vitally important for regional security".
According to reports Trump and May agreed to remain in contact ahead of any decision.
However, the US President has proven time and again the special relationship between the US and the UK – known in Iran as the Great Satan and Little Satan respectively – does not mean much to him.
May urged the President to stop a court case brought by aviation giant Boeing against plane-maker Bombardier, the biggest employer in Northern Ireland, but Trump refused.
Earlier this year May was said to be again 'urging' Donald Trump not to pull out of the Paris accord on climate change – but he duly did just that.
Foreign Secretary Boris Johnson also waded in, calling the JCPOA deal "an historic achievement".
He will meet Iranian Vice President Dr Ali Akhbar Salehi in London on Wednesday.
"We have made no bones about our deep concern at Iran's destabilising regional activity... but I remain steadfast in my view that the nuclear deal was an historic achievement that has undoubtedly made the world a safer place," Johnson told the BBC.