'Terrorists' plan is to make us all hate each other & be willing to kill each other'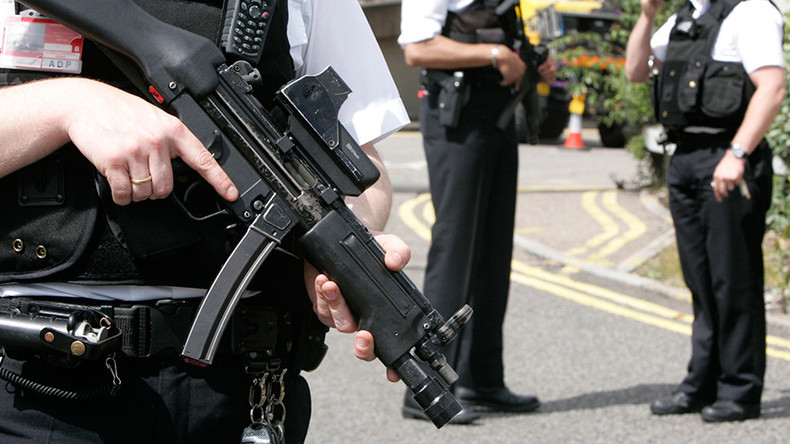 The communities around the world have to make sure radicalized people don't speak for them, and that non-radical people have the stronger voice, Chris Phillips the former Head of the UK National Counter Terrorism Security Office told RT.
The head of the UK's domestic intelligence service Andrew Parker has warned the threat of terrorism is at an unprecedented level.
"That threat is multi-dimensional, evolving rapidly and operating at a scale and pace we've not seen before," the director general of MI5 said during a public speech to journalists in London on October, 17.
"It's at the highest tempo I have seen in my 34-year career. Today there is more terrorist activity, coming at us more quickly, and it can be harder to detect," he added.
RT discussed with Chris Phillips the current security situation in the UK.
RT: The MI5 chief almost sounded resigned to the fact that terrorism is going to be here the foreseeable future, is he right?
Chris Phillips: I think that is quite right and I think we are talking of a generational struggle. I remember 15 years ago talking about the same thing, that this was a long-term problem. And 15 years down the road, a generation down the road, the situation is even worse. That has been brought on by many reasons. The rise in hate crime is all a spiral. That is actually the plan of terrorists - to make us all hate each other and then be willing to kill each other.
RT: Can nothing more be done to lessen the threat? Why is it so difficult to counter the terror threat?
CP: We have big changes over the last 20 years with the growth in information moving across the world. The internet is a fantastic thing, and internet companies do really good jobs, and we all love the internet. But also it is a perfect tool for the terrorists to not only turn people into terrorists in their own countries but also to communicate between terrorist organizations - therefore making a problem that's happening on one side of the world immediately happen on another side of the world. This is something that is not going to go away, I am afraid.
RT: Would you anticipate that there would be more laws on surveilling the internet and gaining access to personal information?
CP: It is always a balance between what we are allowed to do and also in order to keep us safe. We have to remember that this is a world problem, it is not a UK problem. We are just talking today about the UK. But you could say exactly the same thing in pretty much every other country in the world, including South East Asia that has got exactly the same problem. It is a real struggle for us to keep this terrorist problem down. Unfortunately, we are going to see bigger attacks. I could almost guarantee you that we will see bigger attacks with far more people getting killed. And of course when that happens then there is a public clamor to close down and tighten down on the people we believe are likely to commit them in the future.
RT: Another worrying statistic shows that hate crime spikes in the UK following a terror attack. What can be done to counter that?
CP: It is a spiral. And let's not forget the whole point of terrorism is to turn one community against another. That is how they get people to be terrorists effectively because no one is happy. Of course, it is a society. It is a very difficult thing to do - to think that a certain group of people is trying to kill us and that turns them into the enemy. And what we've got to do, as the communities around the world, is to deal with that and make sure that we do arm non-radical people from Islam or Christians, or whatever it is to make sure that they get the stronger voice. The voice that means the radicalized people don't get to speak for communities. It's really important here we do the right thing to make sure we don't turn people into terrorists.
You can share this story on social media: