Hate crime up 29% since Brexit referendum & Westminster attack, but prosecution numbers fall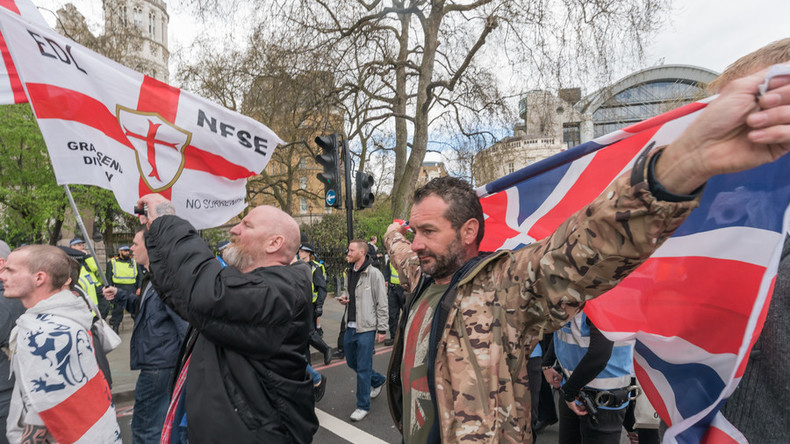 The number of hate crimes reported to police in the 12 months to March 2017 increased by 29 percent, but there was a reduction in the number of cases leading to prosecutions.
The Brexit referendum and the terrorist attack on Westminster Bridge occurred during this period, in which police recorded a total of 80,393 hate crimes.
The figures indicate that the number of hate crimes has continued to rise since then, in the aftermath of the Manchester Arena suicide bombing, the London Bridge and Borough Market van-and-knife rampage, and the Finsbury Park van attack.
The rise, however, contrasts with a notable reduction in the number of people being prosecuted for committing hate crimes.
The Crown Prosecution Service (CPS) annual statistics show that there were a total of 14,480 prosecutions completed across England and Wales in 2016-17, down by almost 1,000 on the previous year.
However, the CPS notes that the drop in prosecutions may be attributable to the number of cases referred to police between 2014-15 and 2015-16, which were down by 9.6 percent.
Director of Public Prosecutions Alison Saunders said: "The drop in referrals recorded last year has impacted on the number of completed prosecutions in 2016-17 and we are working with the police at a local and national level to understand the reasons for the overall fall in referrals in the past two years."
The reduction in the number of prosecutions is likely to raise concerns that authorities are not doing enough to tackle hate crime.
Labour MP Yvette Cooper, who chairs the Commons Home Affairs Committee, said: "It is welcome that hate crime is being met with tougher sentences, but it is very troubling that prosecutions are falling even though reported hate crime is going up."
The new Home Office figures also reveal a record monthly total of 6,000 hate crimes reported in June, eclipsing the 5,500 recorded in July 2016 in the aftermath of the Brexit vote.
A Home Office spokeswoman said: "All forms of hate crime are completely unacceptable and the UK has some of the strongest laws in the world to tackle it.
"We are clear that the cowards who commit these hateful attacks should feel the full force of the law."