British man facing jail in Dubai for 'touching man's hip' speaks of 'unbearable' ordeal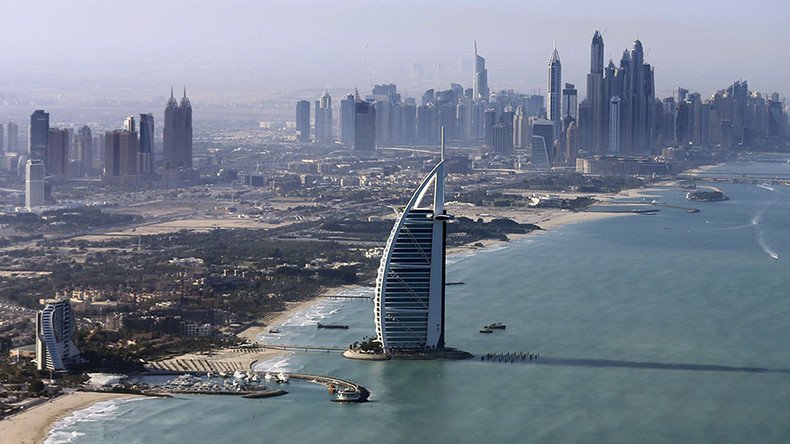 A Scottish man facing jail for putting his hand on a man's hip in a bar in Dubai says his "unbearable" ordeal is far from over despite charges being dropped by the claimant.
Jamie Harron, 27, faces up to three years' imprisonment for allegedly touching Jordanian businessman Emad Tabaza's hip while at the Rock Bottom Bar on July 15. Harron says he was simply trying to avoid spilling his drink.
While Tabaza has dropped the complaint, prosecutors are still pursuing it.
Harron, who has already been handed a 30-day jail sentence for public drinking and making a rude gesture, has lost his job because of the case and has spent over £32,000 ($42,500) in expenses and legal fees trying to resolve the matter.
In a statement released through campaign group Detained in Dubai (DiD), Harron said he had heard a rumor that the accuser had dropped the case, and he thought he would be freed.
"I am now being told that the prosecutors are not dropping the case, even though the accuser withdrew the complaint," he said.
"It looks like this is going to continue."
Harron added that he wanted to thank people who had sent him messages of support.
"I miss my family so much. The whole situation is unbearable and I just feel shattered, but I want to send my appreciation to everyone who is trying to help me and I really hope to see you all soon."
Harron, who worked as an electrician in Afghanistan, was on a two-day stopover in the United Arab Emirates at the time of the incident on July 15.
Following his arrest, Harron was jailed for five days before being released on bail and having his passport confiscated.
The case is due for call again on Sunday.
The Briton is not currently in custody but is unable to leave the country. His lawyers are appealing against the sentence.
The Foreign and Commonwealth Office said it was providing consular assistance on the matter.
You can share this story on social media: