Sex segregation in Islamic-faith school ruled unlawful by UK court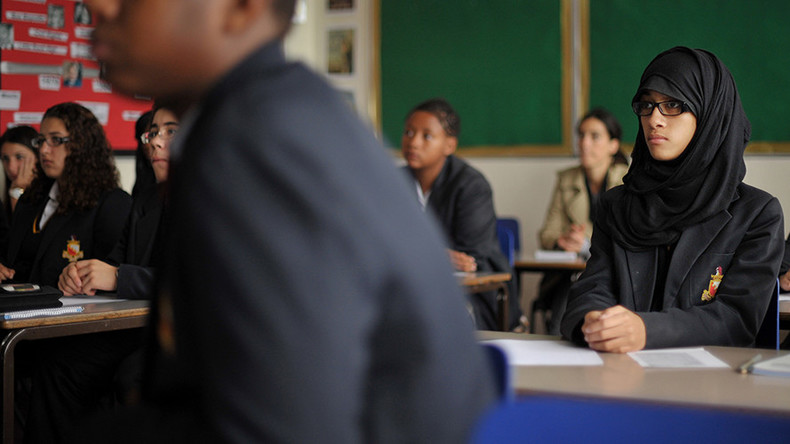 The policy of segregating girls and boys at an Islamic-faith school has been deemed unlawful in a landmark ruling by the Court of Appeal in the UK.
Judges ruled on Friday that the separation of boys from girls constituted sex discrimination. The decision could have huge ramifications across the country.
Read more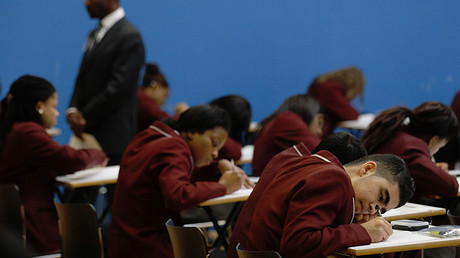 Al-Hijrah School in Birmingham had challenged a critical report by schools watchdog, Ofsted.
However, the High Court upheld the regulator's findings.
Last year, Justice Robert Jay ruled that the Ofsted inspectors were wrong to penalize the mixed-sex school, which orders complete segregation of pupils from year five.
But three Court of Appeal judges in London have now overturned that decision.
At the school, all breaks, school trips and clubs are held separately for all children aged over nine.
The findings from Ofsted said the children were separated to the point that they used separate corridors.
Inspectors insisted the practice left them "unprepared for life in modern Britain."
Books in the library advocated husbands beating their wives and forced sex, the report said.
Ofsted will now be able to give schools that separate children based on their gender a lower rating.
Read more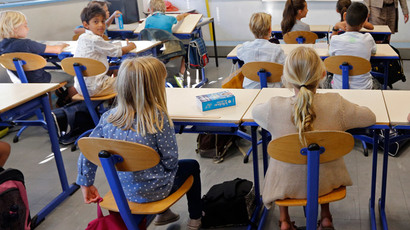 Sir Terence Etherton, Lady Justice Gloster and Lord Justice Beatson unanimously found that the actions of the school had contravened the 2010 Equality Act.
"It is common ground that the school is not the only Islamic school which operates such a policy and that a number of Jewish schools with a particular Orthodox ethos and some Christian faith schools have similar practices," the appeal judges said.
"The relevant central government authorities should not pivot in the way they have gone about this without recognising the real difficulties those affected will face as a consequence."
Ofsted's Chief Inspector Amanda Spielman said the watchdog's job is to make sure that all schools "properly prepare children for life in modern Britain."
"Educational institutions should never treat pupils less favorably because of their sex, or for any other reason," she said.
"The school is teaching boys and girls entirely separately, making them walk down separate corridors, and keeping them apart at all times.
"This is discrimination and is wrong. It places these boys and girls at a disadvantage for life beyond the classroom and the workplace, and fails to prepare them for life in modern Britain.
"This case involves issues of real public interest, and has significant implications for gender equality, Ofsted, government, and the wider education sector. We will be considering the ruling carefully to understand how this will affect future inspections."
A number of schools may now have to stop segregating pupils, or split into single sex schools.