No single ethnic group must dominate in schools, says head teacher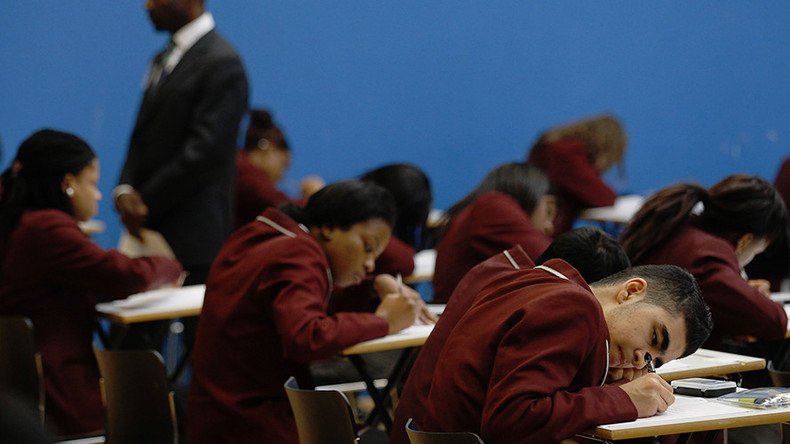 Legislation to stop one race prevailing over another in British schools has become the "only answer" to stop pupils being segregated along ethnic lines, a Bradford 'superhead' has said.
Sir Nick Weller, the executive principal at Dixons Academies, which runs a number of schools in the west Yorkshire city, warned that different ethnic communities in Bradford are leading separate lives.
He has called for new legislation to tackle racial segregation, but admitted the cost could be "very high," as it is likely to lead to pupils being vetted on the grounds of their ethnic background.
Under the Equality Act 2010, discrimination on the ground of religion or race is barred in the workplace and in training and education.
"I think it's unhealthy in a city like Bradford for two communities to live separate lives, which by and large they do. Really you could say Bradford is almost two communities: the Muslim community and the white community," Weller told the BBC's Today program.
He said parents are choosing to send their children to schools further away from home, fearing they may find it difficult to integrate in local ones dominated by pupils of a different ethnic background.
"Families will ignore the school that is nearest them because it is predominantly of one — the wrong ethnic group — and they will send them a little bit further down the road to a school where they feel more comfortable," Weller said.
When asked if there is a "tipping point" that makes families from a certain background choose a certain school, he said: "Once you get to 70 to 80 percent [of a different race] then yes ... I think that [legislation] is the only answer myself."
He also stressed the importance of pupils' attending religious studies classes, and criticized the current framework for allowing families to withdraw their children from such lessons.
"Personally, I believe that both of those opt outs should be withdrawn," he said.
"With religious education, that's about learning about different cultures and traditions.
"That is what we as a group are all about."
His comments come as the Tory government pledged in its 2017 election manifesto that it would scrap the current rule for schools to cap the number of pupils from one specific ethnicity at 50 percent if they are oversubscribed.
The proposal to scrap the cap is aimed at compelling more Catholic schools to open, yet there has been speculation that it is likely to just cause further segregation.
Moreover, while the cap is currently in place for faith schools, there is no such policy in state schools where the majority of students comes from one racial background only.
You can share this story on social media: