British man could still face Dubai jail for 'touching man's hip' despite allegations being dropped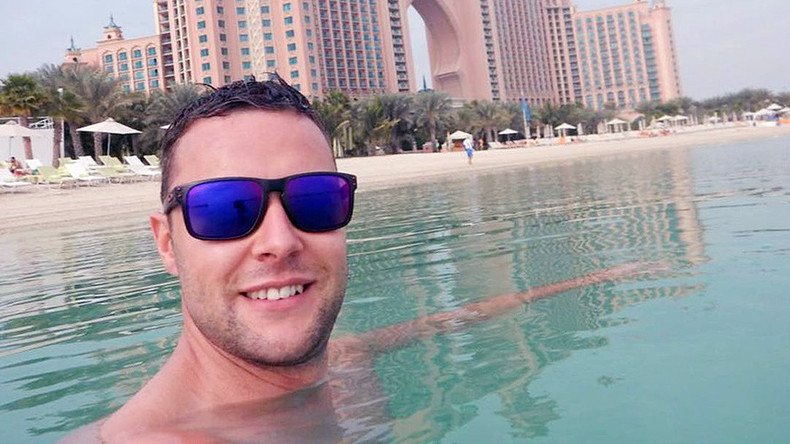 A British man facing three years in jail over alleged public indecency while at a nightclub in Dubai is still being prosecuted under 'typical laws'- despite the claimant dropping the allegations.
Jamie Harron, 27, faces up to three years imprisonment for allegedly touching Jordanian businessman Emad Tabaza's hip while at the Rock Bottom Bar on July 15.
Harron, an electrician from Scotland, will face trial despite allegations against him being dropped by the claimant.
According to a spokesman for the technology firm Neumann & Esser, where Tabaza is managing director, the complainant decided to withdraw the allegations despite the "harassment," but "laws in the country" mean the proceedings do not automatically come to an end.
"The reason why the suspect did not attend the hearing, as reported by the media, and should now be imprisoned is not known by us.
"Furthermore - if security had intervened correctly or the suspect had not behaved incorrectly - this complaint would never have arisen."
Harron, who has already been handed a 30-day jail sentence for public drinking and making a rude gesture, has lost his job because of the case and has spent over £32,000 in expenses and legal fees trying to resolve the matter.
According to the campaign organization Detained in Dubai (DiD), the Scot admitted to public drunkenness but denied allegations of having made a rude gesture or public indecency.
Following his arrest in July, Harron was jailed for five days before being released on bail and having his passport confiscated.
He released a voice clip, saying: "My lawyers have put an objection in against my 30-day prison sentence issued in my absentia that me and my lawyer didn't even know about in the first place.
"I hope it can be sorted out, but I didn't think it would have already gone on so long in the first place.
"I've lost my job, I'm in debt now and I may be going to prison. All this for a two-day stopover. It's just unbelievable, I'm still in shock that it's actually happened."
A Foreign and Commonwealth Office spokesman said: "We have been in contact with a British man following his arrest in Dubai in July.
"We are providing consular assistance."
The public indecency case will be heard in court on October 22.
Despite receiving a one-month jail term, Harron is not currently in custody.
You can share this story on social media: