Stardust: British firm will scatter your ashes in outer space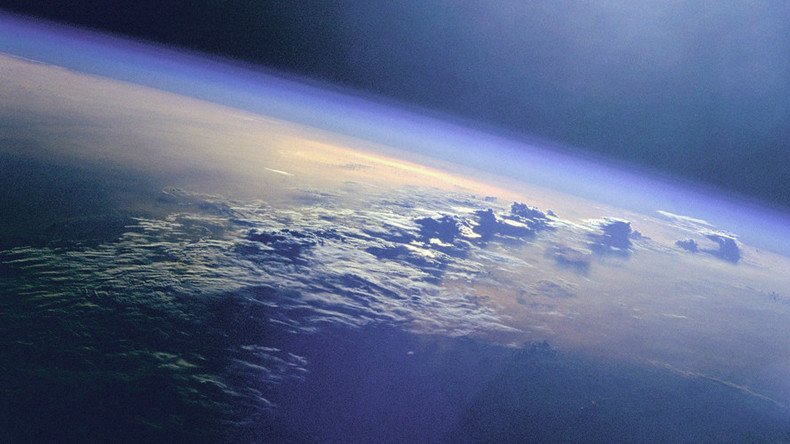 Families will soon be able to send their loves ones into the great beyond for a final goodbye after a British company invented an orbital ash-scattering service.
Ascension Flight will also film the ashes exploding against the curvature of the Earth for posterity.
Residual moisture in the canister will freeze instantly at the altitude, creating a stream of glitter like a shooting star trailing the Ascension 1 craft.
After its return to the ground the canister will be found on a tracker.
University of Sheffield graduates founded the company and tested the process with weather balloons.
"Many of the first generation of space fans intoxicated by space flight will never experience the thrill of looking back at the Earth and fulfilling their dream of spaceflight," co-founder Dr Chris Rose said.
"Our new service enables families the opportunity to fulfil their loved ones' dreams. We feel it's the ultimate send-off for a life well lived.
"Fundamentally, we are all stardust, so this feels like a fitting tribute to those of us who have lived through the prologue to the space age."
Funeral directors across the UK have shown interest in partnerships after tests with non-human ashes worked.
The lightweight canisters escape Earth's gravitational pull and release ashes into the high-altitude winds of the stratosphere, tests show.
The company may be ready to take orders next month.
"Losing a loved one is an experience everyone will go through and several members of our team have had relatives pass away in the past few years, making this venture a highly personal project," Dr Rose told the Telegraph.
"Grief is a powerful and unpredictable emotion and the remains of a departed loved one are very precious to those they leave behind. We wanted to be certain that we could provide a consistent, reliable and streamlined service before we offered public flights.
"We've actually been developing and testing the mechanism to scatter the ashes for over two years, as well as learning about funeral customs and correct handling of 'cremains' from experts in the funeral care industry."
The service starts at £795 (US$1,037).
You can share this story on social media: