Prince Charles praises Somali pirates for 'fish explosion'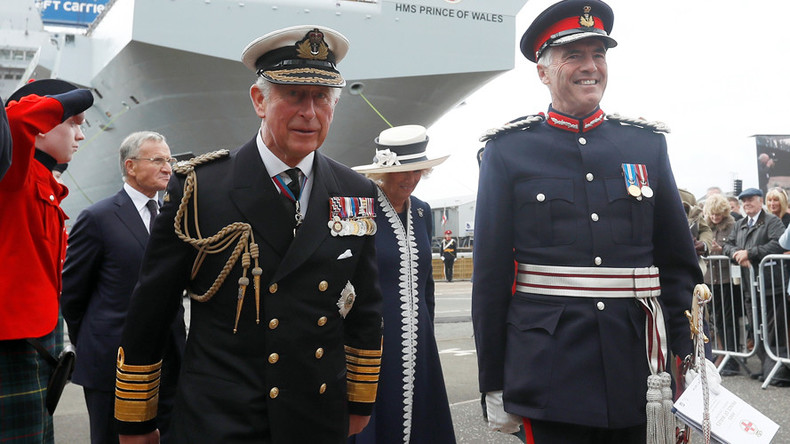 The Prince of Wales claims the activities of Somali pirates off the coast of East Africa have frightened off trawling vessels, allowing marine life to recover and an "explosion of fish."
Speaking to Sky News, Prince Charles said: "As a result [of Somali pirates], there hasn't been any fishing there for the last 10 or 15 years.
"And from that there has been a fantastic explosion of bigger and bigger fish."
Prince Charles made the remarks after he attended the Our Ocean Conference in Malta on Thursday, on the same day he released a rehabilitated turtle into the sea.
But the royal's comments were blasted by those who have dealt with piracy firsthand.
Former SAS trooper and anti-piracy expert Phil Campion said:
"These are nasty gangs doing extreme harm, not worrying about life.
"There's a few extra fish.
"Compare that to people's lives lost, it's insensitive," Champion remarked, according to the Daily Mail.
"If Charles thought about it he'd have a change of heart."

Former soldier Stephen Beardsley, who faced pirates in the Indian Ocean, said: "They aren't friendly, never mind environmentally friendly."
Western ships are now forced to carry guards on board. Somali pirates have made millions of dollars in hostage ransoms in recent past years.
While speaking in Malta, Prince Charles warned about the disastrous effects of plastic in the oceans, which he says has now "ended up on our menu."
Calling for urgent action to tackle waste and the depletion of marine life, Charles said: "All the plastic that we have produced since the 1950s that has ended up in the ocean is still with us in one form or another, so that wherever you swim there are particles of plastic near you and we are very close to reaching the point when whatever wild-caught fish you eat will contain plastic.
"Plastic is indeed now on the menu!"
You can share this story on social media: