'Witchcraft' blamed for disappearance of 7 black cats from Yorkshire villages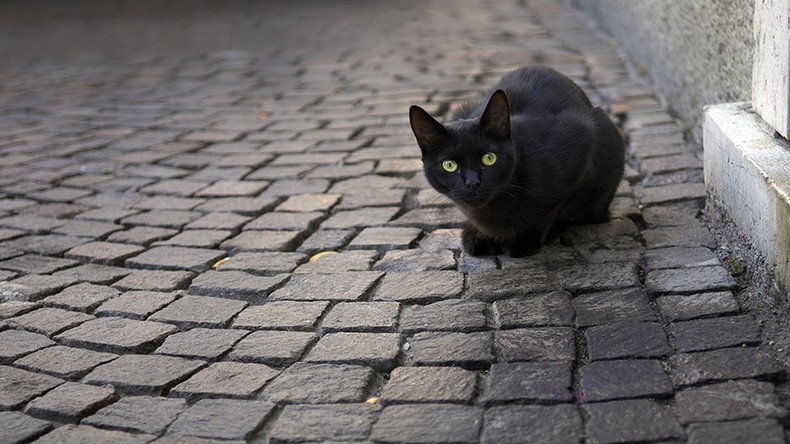 The sudden disappearance of up to seven black cats from two sleepy North Yorkshire villages has locals concerned they've been snatched for witchcraft in the lead-up to Halloween.
The black cats vanished one by one in August and September from their homes in Croft-on-Tees and Dalton-on-Tees just a mile down the road. Black cats are considered by some to be symbols of evil omens, witchcraft and back luck.
There are no reports of cats of any other color going missing.
Harriet Boyd, 39, a lecturer in dental therapy from Croft, whose much-loved cats Arthur and Austin have vanished, said she can't help but wonder if their disappearance is something "very sordid and strange."
"I have been thinking in terms of witchcraft, or perhaps the closeness to Halloween. It is a disturbing thought but it's still there," Boyd told the Times.
Jackie Schmidt, who lives nearby, lost her black cat Tom last month. She told the newspaper that the "only plausible answer is that someone is taking them."
"You have to wonder at someone who would do that.
"We put an ad in a local paper and that's when we got a call from a lady in Dalton saying two black cats, very similar to the ones missing in Croft, had disappeared from there, too.
"It's very peculiar and worrying. If we get another cat it won't be black because this can't be a coincidence."
In the mid-14th century, black cats became linked with the devil and many were killed during the Black Death pandemic. In the 16th century, they became associated with witches because many of the women who were tortured to death for practicing witchcraft kept cats as companions.
So bizarre is the spate of black cat disappearances that the police are investigating.
You can share this story on social media: