Boris is OUR ass! EU told to stop interfering after Merkel ally calls for Johnson's sacking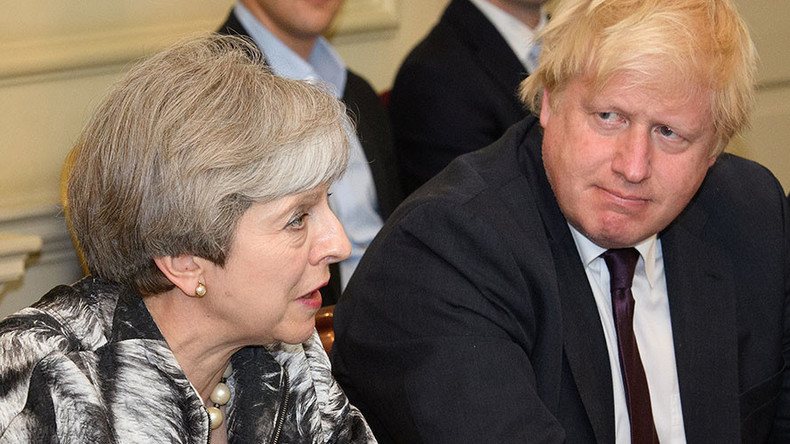 Theresa May has come under pressure to give bungling Boris Johnson the boot as he divides the cabinet with his Brexit 'vision.' But, now that pressure is also coming from abroad, even his critics have jumped to his defense.
Read more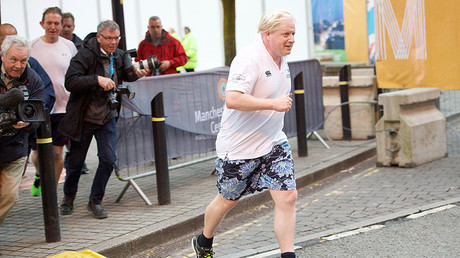 The farcical foreign secretary is being seen as less of a buffoon and more of a bull in a very British china shop.
But a senior European politician wading in on the apparent Tory divide may be the thing that unites them again.
Manfred Weber, a German ally of Angela Merkel and influential European Parliament politician who leads the center-right bloc, told the European Parliament it is time to ax BoJo.
"Theresa May, please don't put your party first," Weber said.
"Put please Britain first, put the citizens first.
"Please, no more speeches. Show leadership on content. And the best probably would be, please sack Johnson."
"Who should I call in London - Theresa May, Boris Johnson or David Davis?"
But friend or foe – the EU has been told to back off after the comments were made during a debate in Strasbourg.
Irish MEP Luke 'Ming' Flanagan urged the EU to stay out of the row.
"German MEP Manfred Weber calling on British Gov to remove Boris Johnson from office," he wrote.
"Boris is an ass. But he is their choice not Manfreds."
And the public was not happy either.
"What a bigoted undemocratic man," one man wrote on Twitter.
"The EU directly interfering in a nation's internal politics and has to be dealt with. They're getting worse."
Read more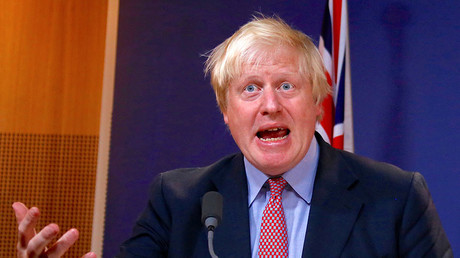 Another questioned Weber's right to comment.
"It's a valid question but you could ask the same question of the German government at the moment:Merkel, Lindner or Seehofer?" another wrote.
But Weber has power – he is the head of the large, influential conservative group which must agree to Brexit deals. And he believes Boris is badly impacting talks.
Weber said May's talk of "red lines" on Brexit showed the British government is "trapped by their own party quarrels."
British PM May said on Tuesday she did not set "red lines" for the behavior of her ministers and said she welcomed different voices in her cabinet over how to secure the best Brexit deal.
Senior Tories are still calling for Johnson to be sacked from his portfolio before he derails Brexit by prompting a leadership contest – and politicians around the EU are now demanding the same.
Johnson is set to make a keynote speech to the Conservative Party Conference in Manchester on Tuesday.