Did an ISIS ringleader receive British taxpayer money?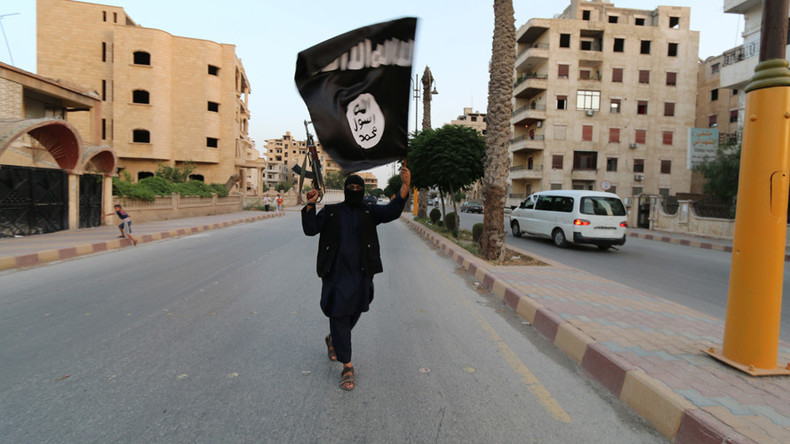 An Islamic fighter from Manchester, linked to the suicide bombing at the city's concert arena in May, might have been bankrolled by a former Guantanamo detainee who was given £1mn ($1.34mn) in taxpayer-funded compensation, it has emerged.
Raymond Matimba, 28, was exposed on Tuesday as a senior figure in Islamic State (IS, formerly ISIS/ISIL) after secret footage of him with 'Jihadi John' was obtained by the Telegraph. He was known to security services after he traveled to Syria in July 2014, but is now the most wanted British terrorist on the planet.
The footage is now being studied by British spies in a bid to track down Matimba. He was reportedly killed in fighting earlier this year, but there was never confirmation. He may still be alive.
Matimba, from Moss Side, Manchester, is believed to have been in contact with terrorist Salman Abedi before he set off a suicide bomb at a pop concert at Manchester Arena in May, killing 22 and injuring 250.
Matimba was part of a terrorist network that sprang up in Manchester and included Jamal al-Harith, a former detainee at Guantanamo Bay who received £1 million in compensation from the government in a controversial out-of-court settlement.
Al-Harith died fighting for IS, blowing himself up in a suicide attack in Mosul earlier this year.
Other British cell members included Jihadi John, whose real name is Mohammed Emwazi, hacker Junaid Hussain, and recruiter Reyaad Khan, who were all killed in drone strikes.
Security experts are now demanding an inquiry into growing concerns that cash paid to the Guantanamo detainee was used to fund Matimba and other members of the cell.
Lord Carlile, the former independent reviewer of terrorism legislation, told the Telegraph that the revelations raise questions about what has happened to the millions of pounds paid by the British government in the Guantanamo cases. The only way that can be done is through an independent review conducted by a High Court judge, he said.
"It would enable us to ascertain what happened to the funds. It looks like significant part of that money has funded terrorism and terrorist organizations, and that would be a matter of grave concern."
Until now, Matimba was considered a peripheral figure among British jihadists who joined IS. He is now believed to have played a pivotal role in the Manchester Arena bombing, having conversations with Abedi in the months leading up to the attack.
Born to Christian parents in Zimbabwe, Matimba came to the UK in 2002 as a teenager, but converted to Islam after marrying a Turkish woman. He is believed to have gone to the same further education college – Manchester College – as Abedi, and at some stage was radicalized.
You can share this story on social media: